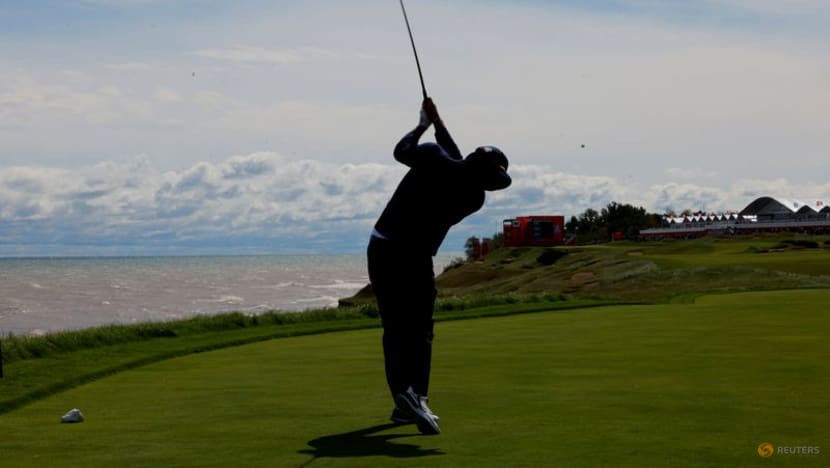 Kohler:

Brooks Kopka and Bryson de Chambeu are teammates in the US Rider Cup, and this seems to be the only common ground for the struggling Americans as they underwent final preparations to face Europe in the Strait of Strait on Thursday.
Normally, if there is bad blood in a biennial event, it is between the two sides and their fans, but this time the American teammates have come to light.
US captain Steve Stryker tried his best to make the drama as much as possible and non-issue, but the controversy is embroiled in construction.
Kopka was offered one last chance at his news conference on Thursday to end the rift, but instead it seemed as if someone had been forced into a marriage.
"We're on the same team," summarizes World No. 10. "We have dinner as a team almost every night.
"I came here on Monday.
"Everyone on our team is talking and everyone is participating in the conversation and doing everything we need to do."
The answer and the robotic tone did not sound like anyone who resolved their differences and made peace.
Speaking to reporters on Tuesday, De Chambeo took a very positive approach, suggesting that the altercation was caused by a number of external factors and that the two were now well together and had dinner on Monday. Had eaten
The world number seven even dropped its news conference and released a teaser saying that "something fun is going to happen" with Kopka in the future.
This was news to Kopka. If de Chambeo had a plan, he didn't share it with her.
"I have no idea," Kopka said. "I didn't listen to the comments or listen to him, so I have no idea."
Kopka and De Chambeo will not be the first teammates to put aside their differences for the greater good, both agreeing that they are on the Strait Strait for just one reason to win the Ryder Cup.
Kopka also defended comments made in a recent interview where he appeared to be critical of the Ryder Cup for the obstruction.
The reaction was strong, with some saying that if he didn't particularly care about the event, he should give his place on the team to someone who would do it.
"I never said it was negative, you all twisted it like that," Kopka said. I said it was different.
That doesn't mean it's bad.
"I enjoy it. I think it's a lot of fun to play.
"I can only do my job and then whatever your report is, whatever your opinion or aspect.
"That's how you take it and rotate it, and you rotate it negatively."