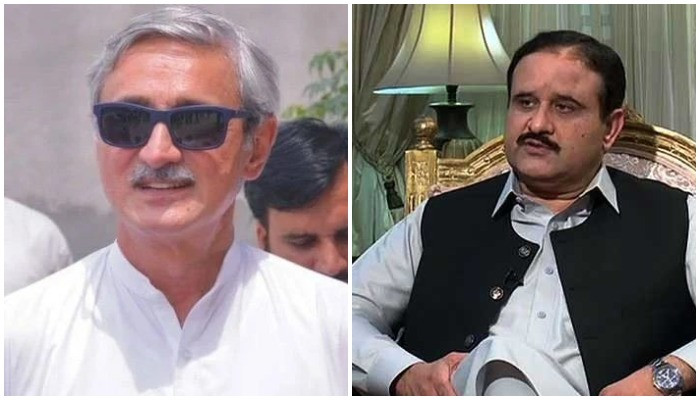 LAHORE: More members of PTI's Jahangir Khan Tareen faction on Friday called on Punjab Chief Minister Usman Bazdar at the Chief Minister's House. Geo News. Is informed.
MPA Noman Langarial, Khawaja Dawood Salmani, and Abdul Hai were among the most supportive MPAs who called on the Chief Minister.
Sources inside the CM House said that JKT loyalists have expressed confidence in the leadership of CM Bazdar and his support to the PTI leadership.
Ever since Nazir Chauhan – a long-time JKT loyalist – called it a split from the group, it has split.
Later, another PTI MPA, Sardar Khurram Leghari, who is also a staunch supporter, called on Chief Minister Bazdar yesterday.
Sources in the Chief Minister's House have claimed that more MPAs loyal to Tareen have approached Chief Minister Bazdar and he will meet him soon.
Punjab Minister for Prisons and provincial government spokesman Fayyaz Chauhan had said a few days ago that he had been given the special task of liaising with all pro-lawmakers and meeting Chief Minister Bazdar following party discipline.