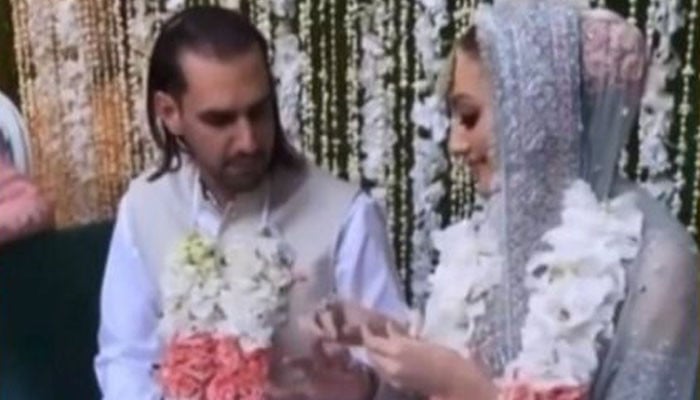 LAHORE: Shahbaz Taseer, son of slain Punjab Governor Salman Taseer, tied the knot with renowned Pakistani model Neha Rajput in Lahore.
On the special occasion, bride Neha Rajput wore a lehenga adorned with silver ornaments while Shahbaz opted for a white pajamas with a silver vest.
On Friday, a couple joined friends and family for a wedding ceremony. Videos and photos of the newlyweds went viral after being shared on social media.
In one video, fans can also see the couple's wedding pieces. Both the bride and groom were separated by a veil of flowers.
After their wedding, Neha and Shahbaz celebrated the occasion together with a cake-cutting ceremony.
The newlyweds saw all the smiles in the viral photo as they sat together on stage. The decoration of the venue was kept modern and white.