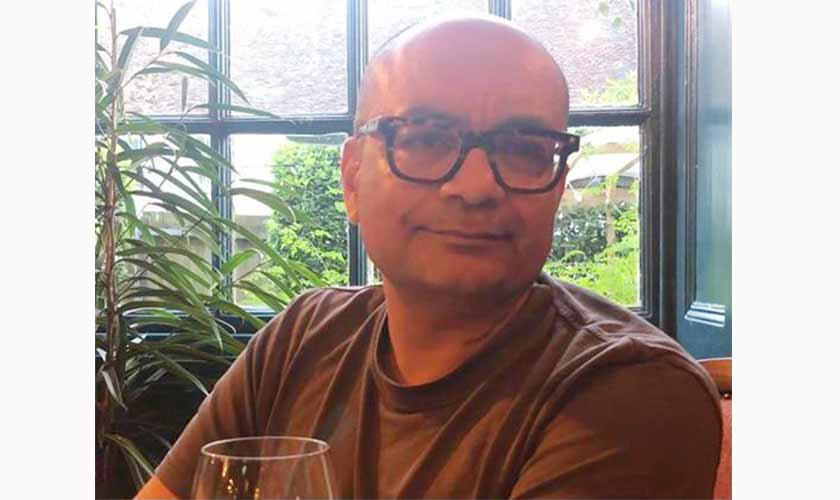 T.The Sunday News (TNS): What were the circumstances that motivated you to make this film? Have you always been motivated to express yourself in this genre?
Noman Khalid (NK): Behind the film was Elham Irfan Ahmed Arfi's short story Gadia Patole from his first collection of short stories. پاون۔ – Then two debuts, his and mine. I never thought about it – amazing – considering that we are best friends, relative souls. The idea took root years ago, maybe even eight or ten years ago, when Arfi read me the story in draft form and asked for my criticism. He would often bring his stories for me to read and we would share ideas and thoughts back and forth. We were both – still are – curious about literature. He read and knew a lot about Urdu literature and I read books mostly in English so we had this wonderful exchange where he told me about Manto, Qaratul Ain Haider, Mumtaz Mufti and Fehmida Riaz and me. had lived. People write in English. We shared a love of music and film so it all happened physically – it took a long time to make the creative effort. Of course, there were all sorts of other ideas: family, life, love, desires, finances, and so on. As I also write stories in English, I wanted to test the visual medium for change. At one point – an eternity ago – I started a master's in television production at Syracuse University in the United States. After Providence's intervention and failure, I had to return to Islamabad. After that, I took a different path that brought me to the UK. Eventually, I received some film training at the London Film Academy in Fulham, where I live, and the rest is very recent history.
TNS: Did you write the script too? If so, what was your motivation?
NK: The script was written by Irfan Ahmed Arfi, who is now an established film, television and literary writer in Pakistan. He and I talked to each other, separated and exchanged ideas. He adapted the story to the screen with my advice. The dialogue in the film is mine, though very little. The story revolved around me. I thought it would translate well on screen. The story of the layers and the strange change of the main character at night made the story attractive to me.
TNS: How long is it One sided glass. And what were some of the challenges of creating feature speed and length?
NK: The film is 16/17 minutes long and the speed and length was largely left in the hands of our editor Oli Barela. Of course, he sent versions of the film back and forth with modifications, and I, my cinematographer, Marcus Elsner, and the producer, Aubrey Kawas, suggested that the film be lengthened, which would be acceptable for many festivals. Usually the smaller the better. Ten minutes is considered a good duration because festivals are under pressure to include as many shorts as possible in their programs, but I couldn't reduce it – there were important parts that get lost. [if I did it].
TNS: Who are your main characters? What was behind your cast selection?
NK: Farzana, a Pakistani based in the UK, plays the lead role in the film. Then we have two male characters: her husband and a male masseur who completes the movie triangle. The film realized in its second incarnation. At first, we flew to London through a Pakistani actress but things went awry for a number of reasons. After that, I did not have the funds for the royal expenses and at the same time Amna Khalid, who is my sister by chance, stepped into the violation. Other actors auditioned for their roles.
TNS: Where is the film located and how does it affect the story?
NK: The celebrations take place in London. What could be better for the story of migration? From Lahore, this frivolous girl comes to the heart of the motherland and so on.
TNS: What kind of feedback have you received so far?
NK: The film has received rave reviews at festivals around the world. It premiered at the Mosaic International Film Festival in Toronto. Recently screened at Mumbai's Quir International Film Festival Kashish. It is currently being screened at the San Francisco Independent Short Film Festival and the Chicago South Asian Film Festival. I hope it will be brought to Pakistan for private viewing in December.
TNS: What kind of audience do you expect to see in this movie? Do you want to share a message with them?
NK: I would like more people to watch the movie. You have to be careful in Pakistan. There is not a single message in the film – it was not made with a specific agenda in mind. I would like people to interpret it freely and take whatever they want from it.
TNS: What's next in your creative agenda?
NK: At the moment, I am looking for a literary agent for my stories while also trying to get them published in literary magazines. I would love to make another short cut soon but only if I am able to raise funds. One sided glass.Hopefully, this will prove to be a convincing calling card.
---
The author is a journalist and most recently an editor at HELLO. Before Pakistan, she was an assistant editor at Newsline Magazine. You can find it on amnarali.com and naamnarali_official.