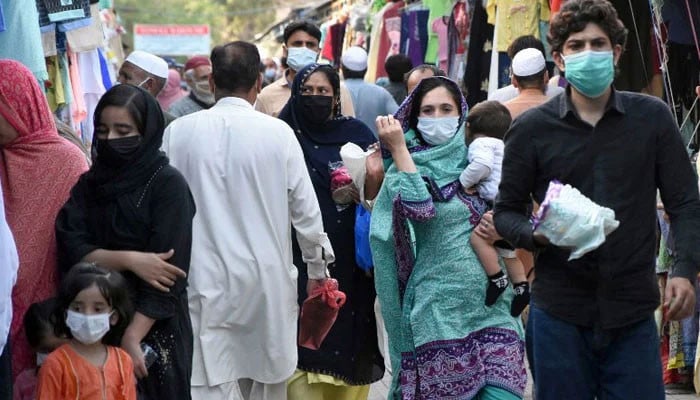 ISLAMABAD: For the first time in almost four months, Pakistan on Sunday morning reported a positive 19% positive rate of less than 4%.
As of Sunday morning, the country's positive rate was 3.98 percent, according to data from the National Command and Operations Center (NCOC).
Pakistan last reported a positive rate of 3.9% on June 3.
According to the latest NCOC data, 44,712 tests were conducted across the country in the last 24 hours, of which 1,780 were positive.
Meanwhile, 42 more people died of the corona virus in the country during the same period, bringing the death toll from the virus to 27,566.
With the addition of 1,780 new infections, the total case load in the country has risen to 1,238,668, according to NCOC data.
In addition, 3,090 people have recovered from the virus in the past 24 hours. So far, about 1,160,412 patients have recovered in the country. Currently, the number of active cases is 5,069.
A day earlier, the number of active corona virus cases in Pakistan had dropped to less than 60,000 for the first time in almost two months, official figures showed on Saturday morning.
The number of active cases in the country has come down to 52,042. The country last reported 59,761 active cases on July 29.
For more than a week now, there has been a steady decline in active cases, with new cases being reported, leaving new cases reported daily. Of the active cases, 4,267 patients are in intensive care.