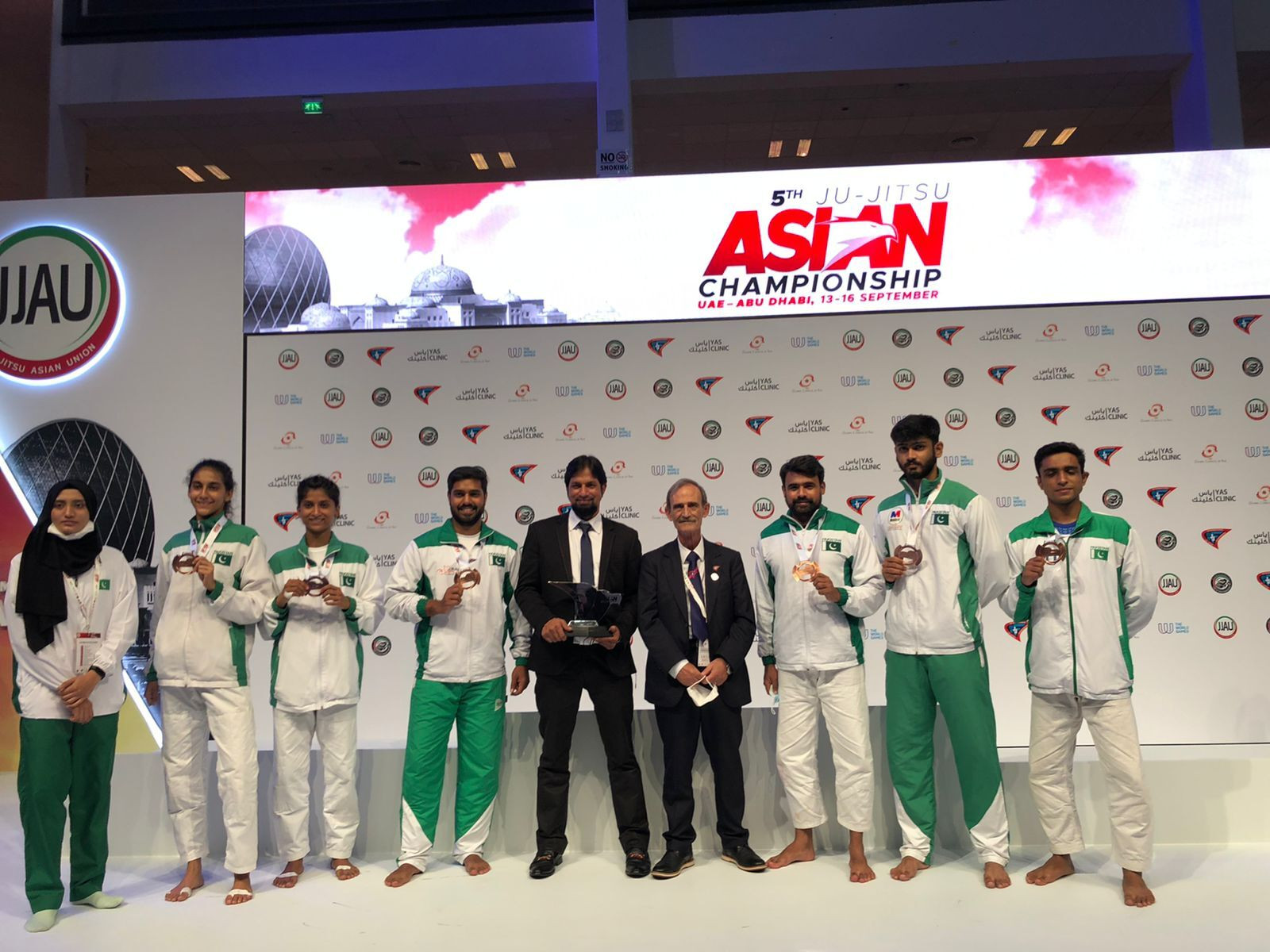 Karachi:

"Sport is my identity and Joe Jetsu has been a big part of what I've been. I came back because there was a drive to do something better, to do something for the country."
Hooraira has won two bronze medals at the recently concluded Asian Jo Jetsu Championships in Abu Dhabi. Returning to international competitions three years later, he won medals in the men's and mixed show systems.
Hooray is a successful athlete that Pakistan has developed over the last 10 years. He has won gold and silver medals at the 2010 and 2012 Asian Championships. Where he won a silver medal. He continued his winning streak at the 2017 Asian Indoor Games as well as the 2016 Asian Championships.
But Horaira is upset, he is tired and he wants change. He belongs to the Memon community in Karachi, and may be one of the most successful players produced by the community.
But even though his own community is known for business and economic success, he feels the lack of finance in sports has been a major obstacle for athletes.
"I know I am a lamb and our community is mostly business community. I also tried to get sponsors from my community, but all in vain. Even in the Asian Championships, we ourselves without the help of the government. Went on a support basis, and although we came back with medals, we were completely ignored.
Hooraira said she trained for at least four months with her focus on the championship, along with seven other members of the Pakistan team participating in Abu Dhabi.
The squad consisted of three female players and five men, along with their coach and mentor and Pakistan Jo Jetsu Federation official Tariq Ali, who is also a member of the Asian Jo-Jetsu Union.
All eight athletes won medals. Pakistan won eight bronze medals in the men's pair system and show system, the women's pair system and show system, the mixed pair system and the mixed show system. Hooraira, Mohammad Ammar, Ali Rashid, Dilawar Khan Sanan and Zian Munir, Kainat Arif, Isra Wasim and Fatima Irfan were in the squad.
Horaira said he had to give up sports for three years because there was no help from any corner, and now he wants the corporate sector to invest and make money from sports.
"Investment in sports is key. We have seen that the countries that we used to beat at the level of Aizan have improved a lot. They are beating us. It is a shame because everyone in the region is wasting their resources. At the same time, we are getting better with more resources for our training, while we are still stuck where we were.
"It needs to change. Pakistanis need to look at the achievements of players other than cricket."
He said he saw significant differences in Thailand.
He added that even in the championship from September 13 to 16, he saw that other teams, including India, which had lost in the quarter-finals, had healthy strength while Pakistan had only eight players. ۔
"India won a total of 12 medals and had more players than us. But we did our best and won eight medals. Each of us did our best despite limited facilities and resources. This should give a good picture of the potential we have and how much investment is needed in Jetsu.
He said that he was proud of the Thai players but now the stagnation in the attitude towards Joe Jetsu and the lack of attention from the government and the corporate sector is a shame for the players and them.
"We all live in Karachi. We all trained to the best of our ability. We don't ask for money for our food or anything, but we need sponsorship for events." We have new players with us. For me, since 2010, I've seen how we are overlooked, but it was very disappointing to see that our young generation of athletes won medals at the Asian Championships and no one cared. It's heartbreaking for us. "
He said that the next event is again the World Championship in Abu Dhabi and now is the time to help the sponsors, as Pakistan can win more medals and bring more acceptance to its home.