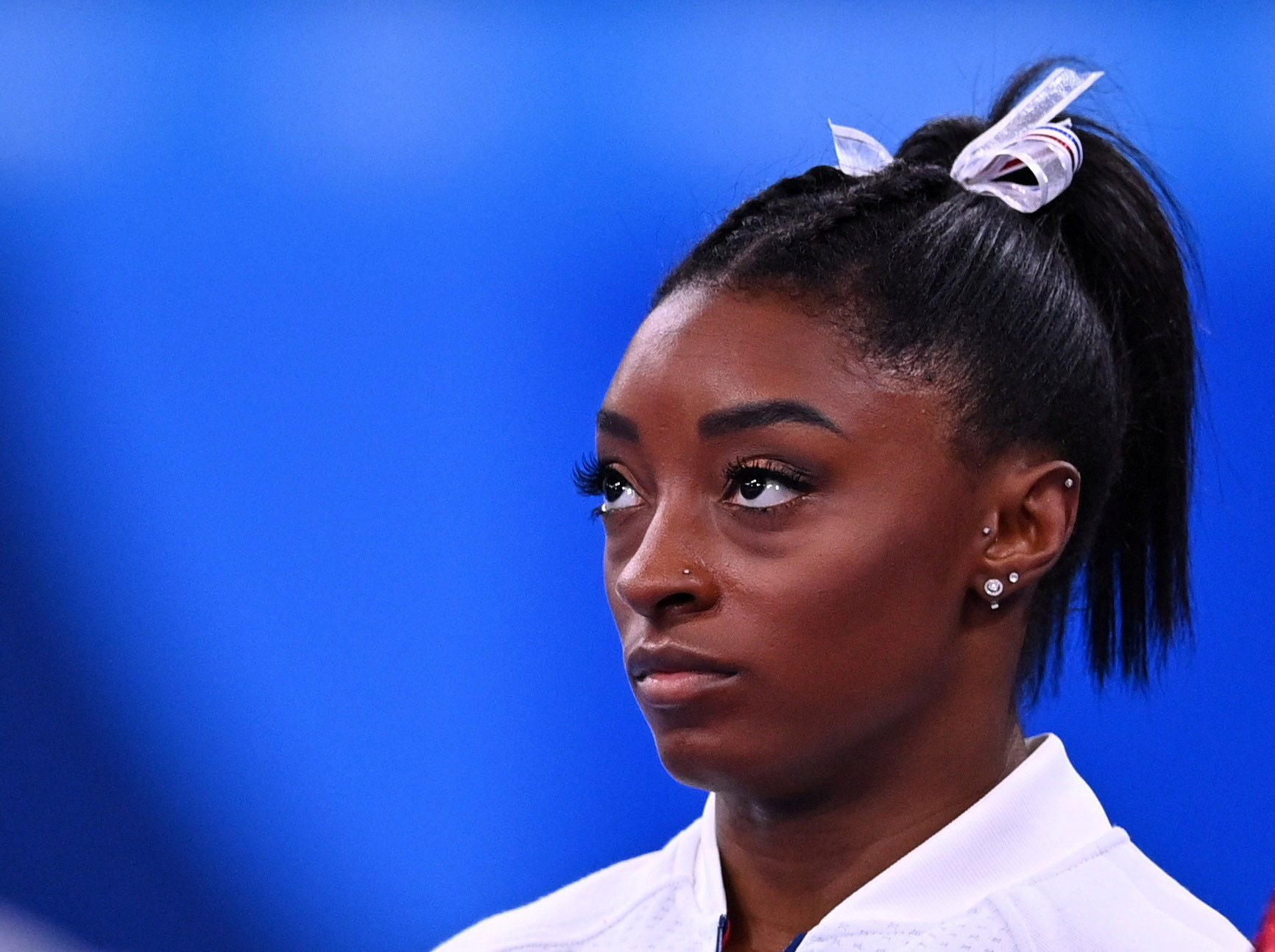 London:

Four-time Olympic gold medalist Simon Byles told New York Magazine that she should have left gymnastics before "Tokyo", where she suffered a "twist" case that led to her winning six gold records. The attempt was derailed.
The 24-year-old American kicked out of the opening event of the Summer Games, a team competition after just one vault in July, and later said she was struggling with a "twist", a serious mental block in which gymnasts lose their senses. Of familiarity
In an interview released Monday, Byles told the publication that she has been struggling since she arrived in Tokyo.
"If you look at what has happened over the last seven years, I should never have made a second Olympic team," Byles said, referring to the time when former team doctor Larry Nasr was sentenced to two years in prison. Spent in the media first. 40 to 125 years and 40 to 175 years to flirt with a gymnast.
"I should have left before Tokyo."
The 19-time world championship title holder told lawmakers earlier this month how the FBI and US gymnastics and Olympic authorities failed to stop the sexual abuse he and hundreds of other athletes faced from Nasser.