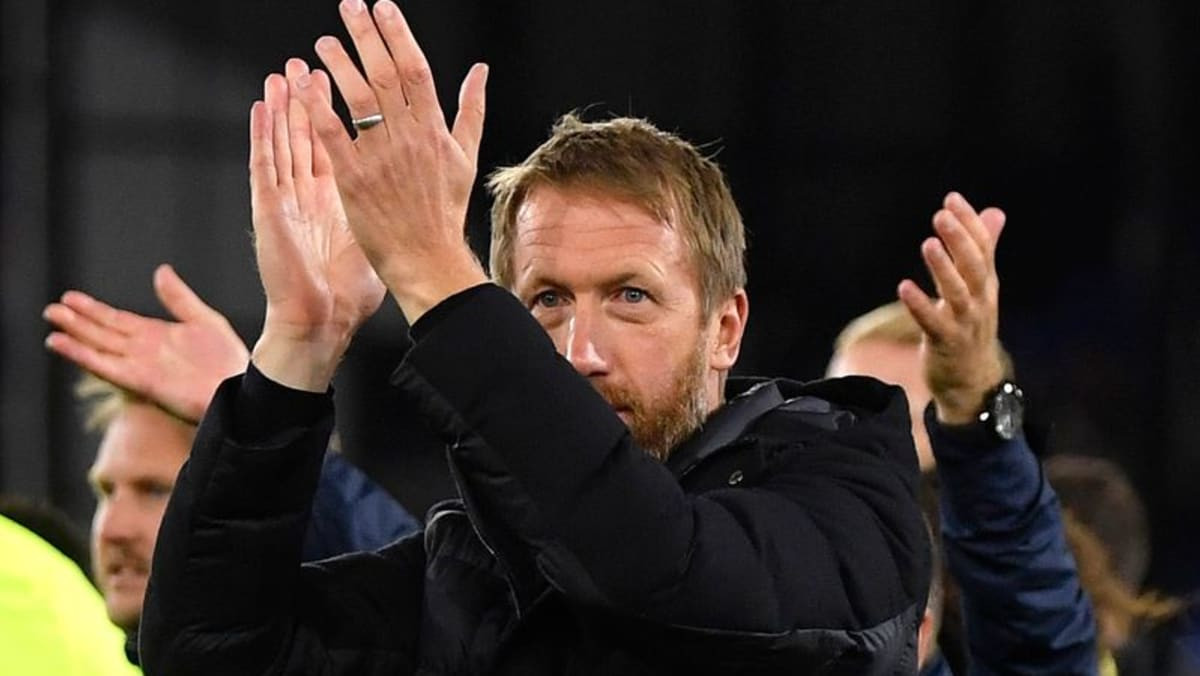 London:

Graham Potter, manager of Brighton & Who Albion, said Monday's 1-1 draw at Crystal Palace felt like a victory despite missing out on a chance to top the Premier League table.
South Coast club were just seconds behind Wolfred Zaha's penalty and defeat when Neil Maupay slammed a lobbied leveler into the house with the last kick of the game.
A win would have sent Brighton to the top of England's top flight for the first time in its history, but a draw against their rivals was a cause for celebration.
"When you go down 1-0 in the 96th minute and you score, it feels like a win," Potter said.
"It's just a point but it's a well-earned point. It was a tough game. There's not much in it and we pushed into the second half and getting a draw is a wonderful feeling."
Brighton weren't performing well, especially early, but Potter continued to praise his team's spirit.
"We didn't control it to our liking. -1 last time. It's 13 points from six games. It's a good start but we can improve."
The draw extended the Palace's unbeaten league run to five games against Brighton but when Potter was happy with a point, Palace manager Patrick Vera was disappointed to understand that his team's superb display would reward them with their second win of the season. not given.
"We're really upset, really frustrated. We knew how hard it was going to be. We played a great game, we were consistent in the last kick of the game and conceding a goal, it's hard to accept. , "he said.
"We have to look at the positive things, the way we played against one form teams in the league, we created opportunities, we worked hard, that's positive."
Palace have six points from their first six games and are 15th, but, after a difficult start, they appear to be settling into a more occupied style of play, as demanded by France World Cup winner Vera. ۔
"We're getting better. We're getting stronger. The first few games we've played against Chelsea, Liverpool, West Ham, we've been able to create opportunities. We deserve to get more points so far. Are in good shape. " Said.