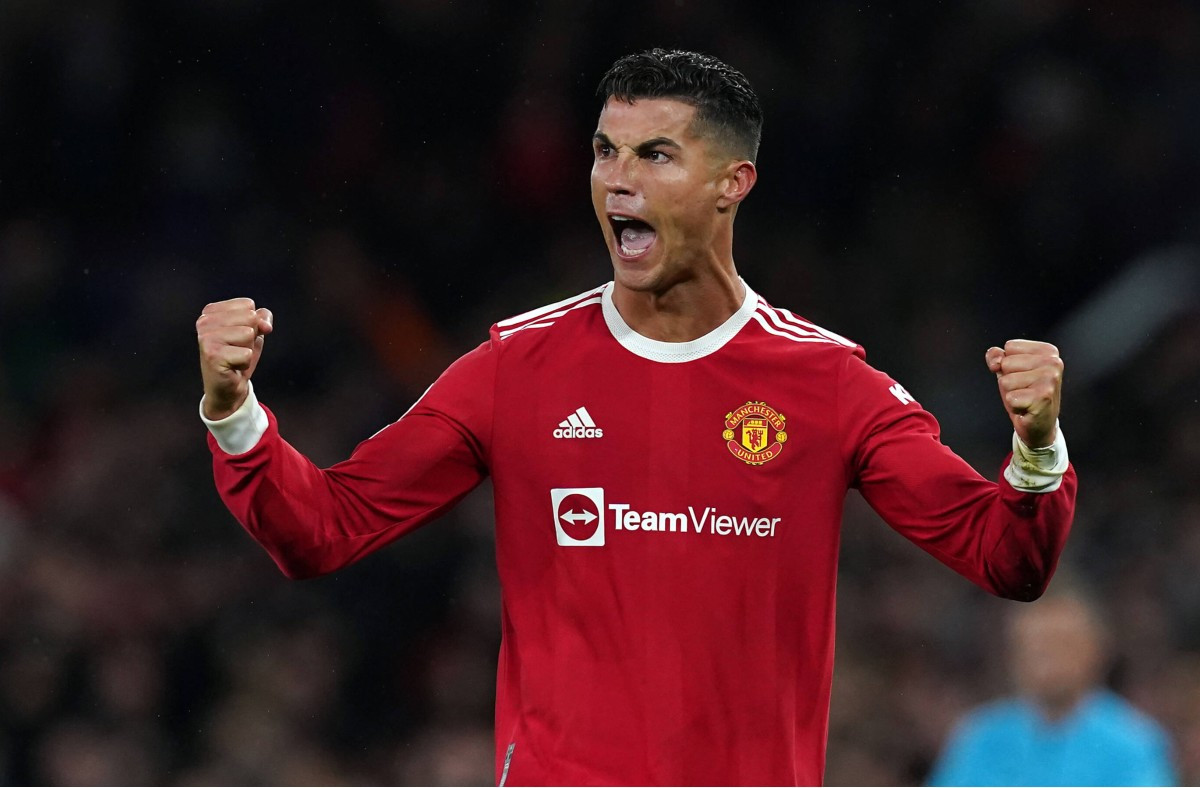 Manchester:

Cristiano Ronaldo's record in the 178th Champions League game was one of his 94 minutes of silence until the ball broke to break Valerie's heart at Old Trafford on Wednesday.
The returning Manchester United hero saved time to save another 2-1 win with another performance that raised further doubts about Ole Gunner leading the Red Devils under Solskjیرr.
Norway needed three points after three defeats in four games with seconds left.
However, Solskir acknowledged that United were "lucky" and had been "saved" by goalkeeper David de Gea as Villarreal took advantage of the overwhelming majority of opportunities.
The difference between the parties was who was at the end of those opportunities.
De Jia denied Arnoot Danjoma, Pico Alcacer, Moi Gomez and Boli Diya the rightful openers for the visitors in the 53rd minute.
Alex Tales' brilliant strike from close range quickly restored parity, but it wasn't until half an hour later that the all-time top goal scorer in the Champions League took center stage.
"Cristiano Ronaldo has only had one chance and that's right, he's Cristiano Ronaldo," said Valerie's defender Juan Fueth, who kept United's most expensive summer contract, Judon Sanchez, silent all night.
The arrival of Sanchez and Rafael Varane in the transfer window had already raised expectations from United earlier this season before Ronaldo's impressive second arrival in Manchester.
In Ronaldo's five games since returning to the club, he has scored five times. But he has already been in the losing team twice and twice more United need late winners to get themselves out of trouble.
On the day of the match, the English giants lost to the Swiss champion Young Boys 2-1 and faced another embarrassing Champions League early exit if they failed to win.
"I made history at this club, and I want to do it again," said Ronaldo, who won five Champions League titles during a six-year spell at United between 2003 and 2009.
If we didn't get three points today, it would be difficult to get to the next level.
With the Young Boys, United are three points behind Group F leaders Atlanta.
However, there is no doubt that United's progress in the last 16 has so far been marked by the inability of Soulsgair to make the most of a good cast this season.
Ronaldo, Sanchez, Mason Greenwood, Bruno Fernandes and Paul Pogba all started with the selection of an aggressive team.
But Villarreal easily cut United midfield on a counter-attack to expose a defense that included the suspension of Harry McGuire and Luke Shaw, and Aaron Van Basaka, with three of the four behind the first choice. Don't be
"Thankfully we had the best goalkeeper in the world tonight," Solesker said. "David was great."
United boss kept dropping their cannons off the bench as Edinson Cavani and Jesse Langard were sent in search of the winner.
And finally the depth of the home side's abilities was exhausted when Langard quietly spun the ball in Ronaldo's way to wrap up his 136th Champions League goal at home as Old Trafford exploded.
Usain Bolt, watching from the stands, tweeted, "What a game U Man Utd. Ic Cristiano's epic winner."
But it was a jailbreak card for Solskir. And it buys him some time instead of having his credentials verified to bring United back to the place they enjoyed during Ronaldo's first spell at the club under Alex Ferguson.