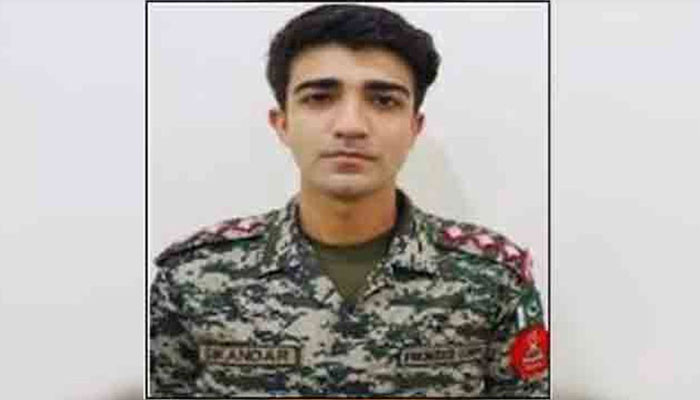 RAWALPINDI: A Pakistan Army captain has been martyred during an Intelligence Operation (IBO) operation in Tank area of ​​Khyber Pakhtunkhwa.
According to the army's media wing, security forces conducted the operation after receiving information about the presence of Tehreek-e-Taliban Pakistan (TTP) terrorists in the area.
ISPR said that during the fierce exchange of fire, 27-year-old Captain Sikandar of Pakpattan accepted martyrdom.
The ISPR added that TTP terrorist commander Khawaja Din alias Sher Khan was killed in the operation, adding that arms and ammunition were also recovered from the hideout.
Four commanders, including 10 terrorists, were killed in Waziristan
Earlier on September 28, security forces killed 10 militants, including four commanders, at an IBO in South Waziristan.
In a statement, the army's media wing said the operation – where there was a fierce exchange of fire between terrorists and security forces – was carried out on reports of terrorists' presence.
Security forces emerged from the siege and recovered a large cache of weapons and ammunition.
The ISPR had said that the slain terrorists were active in planting IEDs, setting fires and target killing of innocent civilians. The ISPR had said that the terrorists were planning to carry out more acts of terrorism inside South Waziristan, highlighting that the army was trying to eradicate the scourge of terrorism from the country at all costs. Is committed to