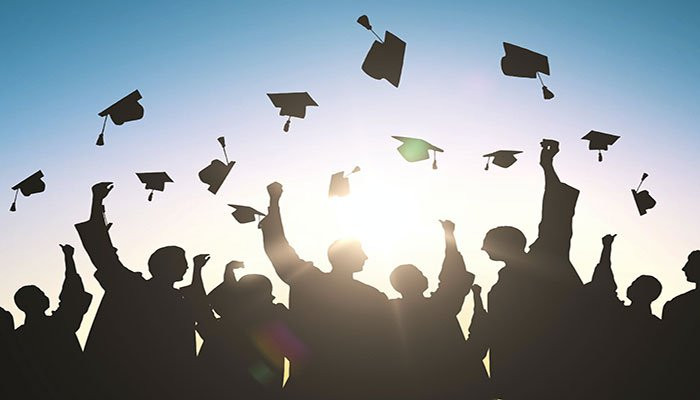 ISLAMABAD: The Government of Pakistan has announced 50,000 new scholarships for deserving students enrolled in undergraduate programs under its Ehsas Undergraduate Scholarship Program.
To this end, the Ehsas Undergraduate Scholarship Portal reopened on Thursday to receive fresh applications from students for the 2021-22 academic year.
The Scholarship Portal will accept online applications by November 30, 2021. New entrants for the Fall 2021 session are enrolled in four- or five-year undergraduate degree programs from HEC's recognized 135 public sector universities and are eligible to apply if they have a family income. Less than Rs 45,000 per month.
This academic year, the Ehsas Undergraduate Scholarship Program will provide 50,000 merit-less scholarships to deserving students.
The program focuses primarily on increasing recipients' earning potential. Eligible students can apply through the online portal: https: //ehsaas.hec. gov.pk/.
Students submitting applications must mention the universities where they are applying, while the geographical spread of the program covers the four provinces as well as Azad Jammu and Kashmir, Gilgit-Baltistan and Islamabad Capital Territory.
According to the Ehsas Scholarship Policy, 50% of the scholarships are reserved for girls.
The scholarship includes 100% tuition fee and a monthly stipend of Rs. 4,000.
Senator Dr. Sania Nishtar said that in the last two years, more than 142,000 scholarships have been given to low-income students across the country.
"Under the principle-based approach, undergraduate scholarships will be awarded strictly on merit and need basis to benefit enlightened students from low-income backgrounds," he added.
As part of the Ehsas Framework, the program will provide 200,000 scholarships over four years.
Ehsas Scholarship recipients will continue to receive scholarships for satisfactory academic progress in the undergraduate degree program.