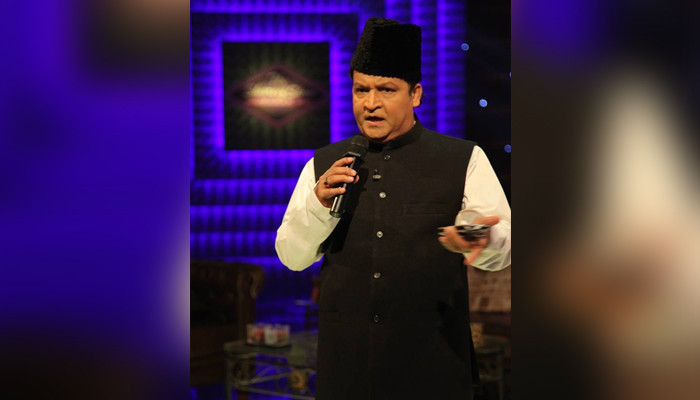 The Pakistani nation was shocked on Saturday as Omar Sharif, an entertainer who had been spreading smiles across the country for decades, breathed his last.
A 66-year-old man has died at a hospital in Nuremberg, Germany.
Sharif was taken to hospital on Wednesday after his condition deteriorated while he was flying to the United States. The comedian suffered from a number of ailments, including coronary heart disease.
Big politicians, cricketers, social activists and people across the country mourned the death of a man who entertained them for decades.
President Arif Ali
President Arif Alawi lamented the death of the well-known comedian, saying he had "a unique sense of humor".
He added that Omar Sharif has made his mark in the world of comedy.
Prime Minister Imran Khan.
Reacting to the death of the legend, Prime Minister Imran Khan expressed deep sorrow and said that Sharif holds a unique position in the field of comic arts.
He said that his services to art will always be remembered.
Asad Omar
Federal Minister for Planning, Development and Special Initiatives Asad Omar lamented Sharif's death, saying he was a man who had the ability to put smiles on people's faces.
Fawad Chaudhry
Federal Information Minister Fawad Chaudhry also said that the man who always puts smiles on the faces of people of all ages has passed away.
The Information Minister said that the nation has paid homage to the artist, proving that we are a nation that loves art and artists.
He added that Omar Sharif's name would be written in golden words in the encyclopedia of Pakistani comedy arts.
Bilawal Bhutto Zardari
PPP Chairman Bilawal Bhutto Zardari also expressed grief over Sharif's demise and mentioned his services to the nation. He thanked the late for redefining comedy in Pakistan.