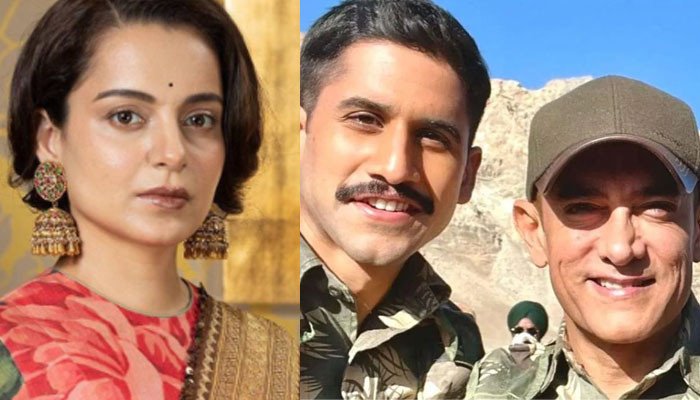 Kangana Ranaut is blaming 'divorce expert' Aamir Khan for the Naga Chetnia-Samantha Akkini split.
Turning to her Instagram on Saturday, the Thalawi star called for a growing culture of divorce in the country, blaming all men for it.
"Whenever there is a divorce, it is always the man's fault. Stop being kind to the evils that change women like clothes and then claim to be your best friend." First wrote that 'one in a hundred' woman can be wrong.
"Shame on the scoundrels who are encouraged by the media and the fans. They praised her and decided to be a woman … The culture of divorce is growing like never before,
Kangana then blamed 'divorce expert' Aamir Khan for the southern couple's divorce. Chetnia acted in Khan's much awaited film Lal Singh Chadha.
The southern actor, who abruptly divorced his wife, had been married for four years and had been in a relationship with her for more than a decade, recently coming in contact with a Bollywood superstar who Also known as a divorce expert, Life is now the guiding light and the tormenting aunt … So it all went smoothly … It's not a blind thing we all know Who are you talking about
Take a look: