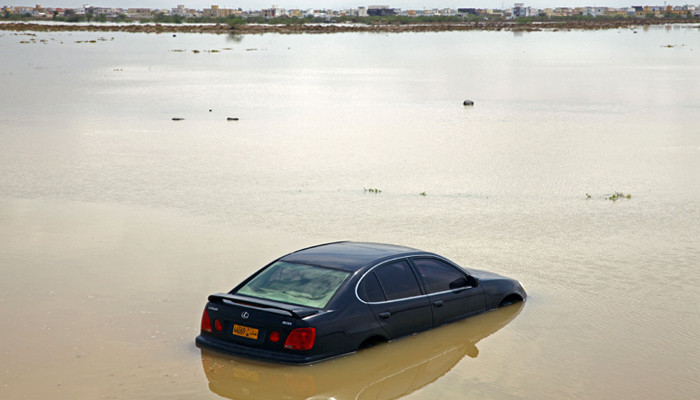 Muscat: Emergency officials said Monday that a powerful typhoon in Oman has killed at least 11 people as a result of massive flooding and landslides.
The National Committee for Emergency Management said without elaborating that seven of the victims died in the region. More people are missing.
A child swept away by the flood was among four people killed on Sunday, including two Asian men who were killed in a landslide in a building.
Tropical Hurricane Shaheen made landfall north of the capital, Muscat, on Sunday night, turning into a tropical storm and then a tropical depression.
On Monday, Oman's air force used helicopters to rescue stranded survivors off the country's northern coast. A prisoner was rescued from the roof in Suiq, police said.
Trees were uprooted and streets flooded in many areas, but Muscat returned to normal and the Civil Aviation Authority said Shaheen's "direct effects" were gone.
"During the previous hurricanes, Sultan was not affected. Cyclone Shaheen had a direct impact, especially in the Batina area," said Mohammed al-Alawi, a Muscat resident. AFP.
Across the Gulf of Iran, six people were reported killed on Sunday, while the United Arab Emirates, which borders Oman, was also alerted.