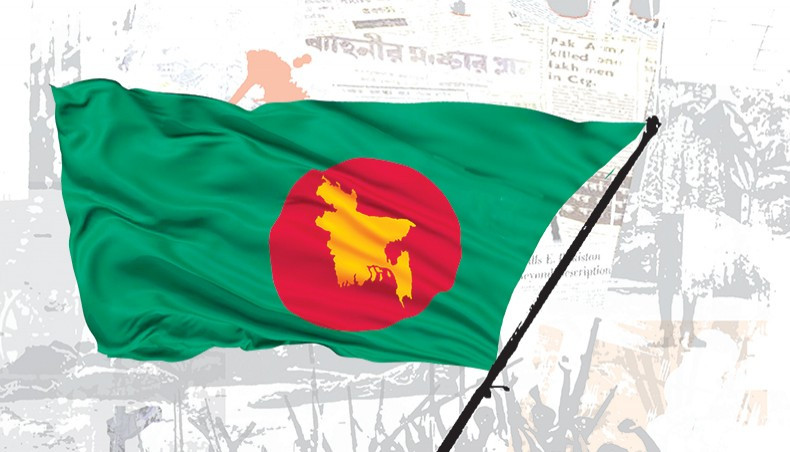 Bangladesh, the former Pakistani province of East Pakistan, is completing 50 years of existence as an independent country in Southeast Asia. Born after a bloody civil war and then after a full-fledged war between India and Pakistan, it inherited a shattered economy and a completely shattered infrastructure. It was described by many economists and world leaders, such as Henry Kissinger, as a disappointing economic catastrophe, calling it a "bottom basket" in 1974. No one believed that it could survive economically as an independent country. Today, the world is amazed and happy to see Phoenix rise from the ashes.
Bangladesh has shown unexpected and very impressive economic growth. The GDP growth rate surpassed that of Pakistan in 2006 and since then it has overtaken Pakistan every year and is one of the fastest growing economies in the world today, much to the astonishment of leading economists. Bangladesh's per capita GDP is closer to that of India and higher than that of Pakistan. It is now the world's leading exporter of garments and many other sectors are fast gaining ground. The country is one of the world's top 10 remittance recipients and receives about billion 18 billion a year, a significant contribution to epidemics. All credit goes to Sheikh Hasina, the daughter of the nation's founder and prime minister. It has managed to control the rise of religious extremism and bigotry and has been very skilled at separating religion and the state, with a full focus on economic development and other areas of national policy.
Bangladesh has been suffering from its bloody birth since independence and has been plagued by many tragedies such as extreme poverty, population growth, floods and cyclones and a massive influx of Rohingya Muslims fleeing Myanmar. Despite many natural and man-made disasters and international aid, this young nation has become one of the world's great economic success stories. The garment industry is second only to China, and its economy has grown from an average annual growth rate of 6% over the past 10 years to 7.86% in 2015. With a population of over 166 million, per capita income has nearly tripled to 17 1,750 since 2009, according to the World Bank, and the number of people living below the poverty line has fallen from 19% to less than 9%. Has gone Today, Bangladesh is meeting UN standards, which have reached the level of "developing economy" as a "least developed country", which attaches great importance to the country's national dignity and self-image. Is. Today, Bangladesh is on the path to becoming an Asian Tiger, moving forward in all areas of national development such as per capita income, export earnings, foreign exchange reserves, electricity, communications, economic and social infrastructure and national development.
Despite the global economic downturn caused by the global epidemic, Bangladesh has achieved impressive growth in its per capita income. In the financial year 2019-2020, the per capita income of Bangladesh was 2064 US dollars and in the year 2020-2021 this income increased to 2228 US dollars. In the years 2020-2021 and 2021-22, according to the ADP report, growth rates are also expected to be 6.8% and 7.2%, respectively. Today, Bangladesh's development-oriented galloping horse is rapidly moving towards the desired goal of economic prosperity, which has surpassed many countries in Southeast Asia as a role model for growth and development in the world. According to the Center for Economic and Business Research (CIBR), a British economic research institute, if the current economy continues to grow and develop, Bangladesh will become the 34th largest economy by 2025, 26th by 2030 and 25th by 2035. Today, the global economy is in the grip of a vicious epidemic, and the global economy is stagnant and the world's GDP and per capita income are stable or negative, Bangladesh's economy is moving at a slow pace. One of the factors behind this movement is the increase in its gross export earnings, increasing inflow of foreign remittances and positive flow of per capita national income.
The great growth and economic development of this small country is a great surprise to the world. Economists and political leaders around the world are simply stunned and are now watching this astonishing progress and development strategy. Some countries are considering adopting Bangladesh's development model in their countries. According to the American newspaper Wal-Mart Journal, Bangladesh's economy is now the fastest horse in South Asia, and Washington Post columnist Mike Hard wrote that at one time South Korea was cited as an example of development but Now Bangladesh proudly occupied this place. The International Forum for Rights and Security, a think tank based in Canada, recently published a report on Pakistan and Bangladesh. This report clearly shows that Bangladesh is ahead of Pakistan in all areas of economy and development. Many of the world's leading economists have now advised all developing countries to adopt and follow the Bangladesh model for economic growth, development and growth. It is now expected that by 2035, Bangladesh's economy will be the 25th largest in the world and in 2040 it will be a developed and prosperous golden Bengal as the founders saw "Amar Sunar Bangla".