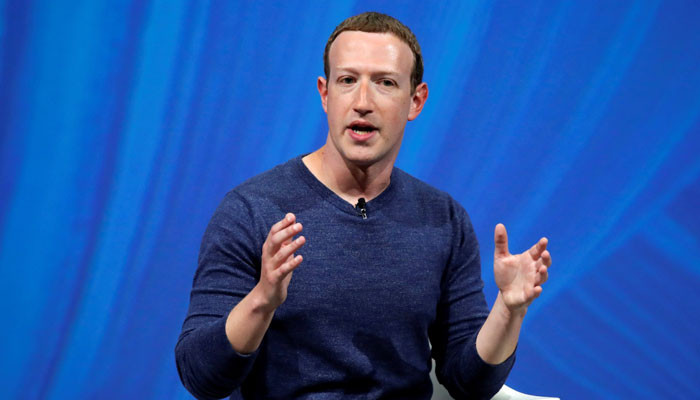 Reacting to allegations and criticism of Facebook, WhatsApp and Instagram over the October 4 global shutdown, social media company Facebook co-founder Mark Zuckerberg said on Wednesday that he was committed to promoting safety, well-being and mental health. Take great care of the issues. the people
A day earlier, U.S. lawmakers accused Facebook CEO Mark Zuckerberg of pushing for more profits while riding on consumer protection.
In his post, Mark Zuckerberg said, "First of all, the SEV that ended all our services. [Monday] It was the worst closure we've had in years. "They discussed 24 hours how the company can strengthen its system against such failures," he said.
"The deep concern with this kind of disorder is not how many people turn to competitive services or how much money they waste, but for those who rely on our services to communicate with their loved ones, their What it means to run a business or help them. Communities, "Zuckerberg added.
The co-founder added that now that the ordeal is over, he wants to consider the public debate in which he is.
"I'm sure many of you have found it difficult to read recent coverage because it doesn't just reflect the company we know," he said.
"It's hard to see coverage that misrepresents our work and our goals," Zuckerberg said, adding that at the grassroots level, he believes most of us just misrepresent the company. Don't recognize what's being painted.
'Many claims make no sense'
He asserted that his confession had been obtained through torture.
"If we wanted to ignore research, why would we create industry-leading research programs to understand these important issues first? It's more than any other company in our space – even bigger than ours?" He asked
"If we wanted to hide our results, why would we set an industry-leading standard for transparency and reporting of our work? Lack of countries? "
Zuckerberg believed that at the heart of these allegations was the idea that the company prioritized profit over safety and well-being.
"It's just not true," he repeated.
The social media giant highlighted the criticism after introducing a change in meaningful social interactions in the newsfeed, saying: "This change showed fewer viral videos and more content from friends and family – which we knew People spend less time on Facebook, but this research shows that it's the right thing to do for people's well-being. "
"Is this what the company focuses on people's profits?" He asked
Sharing the dynamic of making a profit, Zuckerberg said the argument that they deliberately promote content that annoys people for profit is "extremely illogical."
We make money from advertising.
"We make money from advertising, and advertisers constantly tell us they don't want their ads with harmful or offensive content. Business and product incentives all point in the opposite direction," he explained. ۔
Zuckerberg said that out of everything that was published, he focused on questions about his work with children in particular. "I've spent a lot of time reflecting on the online experiences of my kids and others, and it's important to me that everything we make is safe and good for kids," he said.
"The fact is that young people use technology," he said. Think about how many school-age children have phones. Instead of ignoring it, technology companies should conduct experiments that meet their needs and keep them safe. .
The co-founder said the company is working on bringing this kind of experience with parental control after Instagram as well as Messenger. "But given all the questions about whether it would be better for the children, we have stopped the project to take more time to engage with the experts and make sure," he said. That whatever we do will be helpful. "
Addressing his employees, he wrote: "Like many of you, I found it difficult to read the wrong features of research on how Instagram affects young people."
"As we wrote in our Newsroom Post, this research proves that many teenagers we have heard feel that using Instagram helps them when they are struggling with these difficult moments and issues. There are things that teenagers always face. "
He further explained that in 11 of the 12 areas cited in the journal – including serious areas such as loneliness, anxiety, depression and eating problems – there were more teenage girls who said they were struggling with the problem. He also said that Instagram made these difficult times better than worse. "
"We've worked for years on industry-leading efforts to help people in these moments and I'm proud of what we've done. We continue to use our research to make that work even better." ۔ "
Equivalent to balancing other social issues, "I do not believe that private companies should make all decisions on their own. That is why we have been advocating for the latest Internet regulations for many years. I have testified many times in Congress. And they have been asked to update these regulations.
"We are committed to doing our best, but at some level, the right body to review trade issues between social equations is our democratically elected Congress. For example, to use Internet services for young people." What is the right age for? How should Internet services verify people's ages? And how should companies balance the privacy of teens while giving parents access to their activities.
Zuckerberg said he was concerned about the concessions being offered. "We have an industry-leading research program to identify and work on key issues. It's frustrating to see this work used out of context to build a misrepresentation. Is something we don't care about
He told his employees that he knows "it's frustrating to see the good work we do, especially for those of you who are making significant contributions to safety, integrity, research and product."
However, Zuckerberg added that he believes that in the long run, if we keep trying to do the right thing and offer experiences that improve people's lives, it will be better for our community and our business. ۔ I have asked leaders across the company to dive deeper into our work over the next few days so that you can see everything we are doing to get there.
"As I reflect on my work, I think about our real impact on the world – people who can now stay in touch with their loved ones, create opportunities to support themselves and find community. That's why billions of people love our products. I'm proud of everything we do to continue building the best social products in the world and the work you do here every day. Thank you all for that.