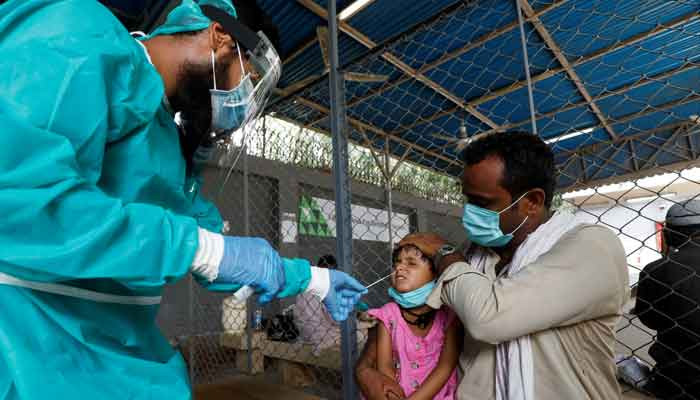 ISLAMABAD: Pakistan on Friday recorded a massive drop in 19 new cowardly cases as less than 1,000 infections were reported daily in the last 24 hours, according to government figures.
The latest figures from the National Command and Operations Center (NCOC) show that 912 cases were reported in Pakistan after taking 451,219 tests. The country last recorded less than 1,000 cases a day in 830 cases on July 6.
A further 26 people lost their lives to the virus in the last 24 hours, bringing the death toll to 28,058.
The positivity rate also fell below 2% for the first time since June 29, up from three months ago. The current positive rate is 1.99.
According to the NCOC, the total number of cases has reached 1,256,233. In addition, 19 to 1633 patients have recovered in the last 24 hours across the country, bringing the total number of recoveries to 1,184,527, while the number of active cases has dropped to 43,648. ۔
COVID-19 infections are declining in Pakistan, with an average of 1,146 new infections being reported every day. That's 25 percent of the peak – the average daily report on June 17.
Pakistan has so far given at least 87,741,079 doses of the covid vaccine. Suppose each person needs 2 doses, which is enough to vaccinate 20.3% of the country's population.
During the reported last week, an average of 29,299,192 doses are given daily in Pakistan. At this rate, it would take another 47 days to provide enough food for a further 10. population.