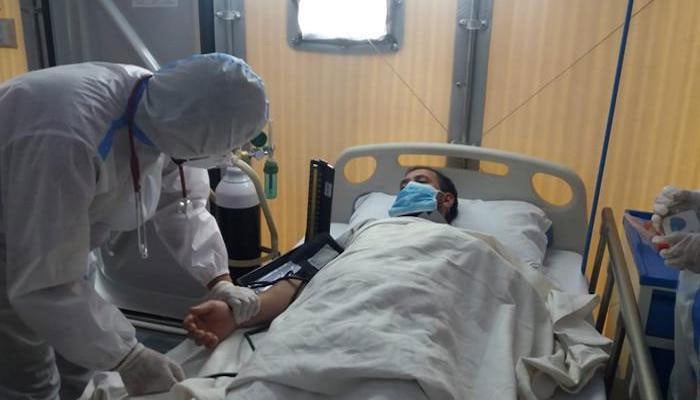 ISLAMABAD: Data from the National Command and Operations Center on Saturday morning showed that Pakistan reported a decrease in corona virus infection in 955 cases in the last 24 hours.
For the second day in a row, Pakistan reported less than 1,000 infections on Saturday, according to NCOC figures. The day before, for the first time in three months (830 cases on July 6), the country recorded a daily count of 1000 cases.
After taking 44557 tests, more than 955 new infections were detected in the last 24 hours, bringing the total case load across the country to 1,257,188.
Meanwhile, 29 more people died from the virus during the same period, bringing the number of deaths from the disease in the country to 28,087.
The current positive rate is 2.14%. The day before, it fell below 2% for the first time since June 29, up from three months ago.
In addition, 19 to 1222 patients have recovered in the last 24 hours across the country, bringing the total number of recoveries to 1,185,749, while the number of active cases has further decreased to 43,352. Is done
COVID-19 infections are declining in Pakistan, with an average of 1,385 new infections being reported every day. That's 24% of the peak – the highest daily average reported on June 17.
Pakistan has so far given at least 89,719,686 doses of the covid vaccine. Suppose each person needs 2 doses, which is enough to vaccinate 20.7% of the country's population.
During the reported last week, an average of 97,978,412 doses are given daily in Pakistan. At this rate, it will take another 45 days to provide enough food for a further 10. population.