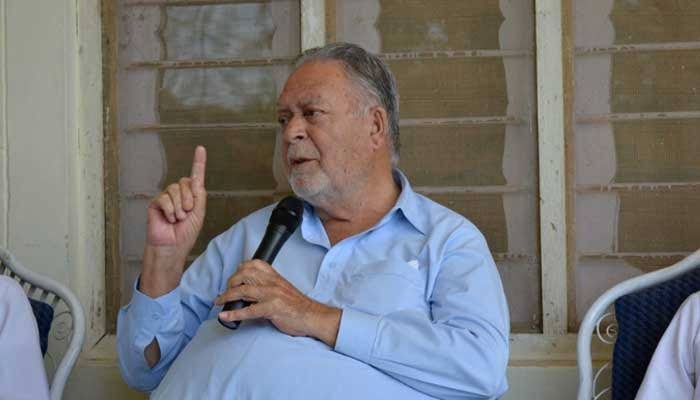 Sardar Sikandar Hayat Khan – former president and twice prime minister of Azad Jammu and Kashmir – passed away on Saturday, his family confirmed on Saturday.
Khan was reportedly admitted to hospital and was undergoing treatment for a heart condition. He has the honor of serving as the President and twice Prime Minister of Azad Jammu and Kashmir.
Earlier this year, Khan relinquished his affiliation with the PML-N after more than a decade and rejoined the Muslim Conference (MC). Dawn's.
According to the publication, Khan was one of the leaders of PML-N in Kashmir.
Reacting to his death, Information and Broadcasting Minister Fawad Chaudhry lamented that Khan had raised his voice against Indian oppression in occupied Kashmir.
The Information Minister added in a statement that Khan was a righteous and principled politician.
More to follow.