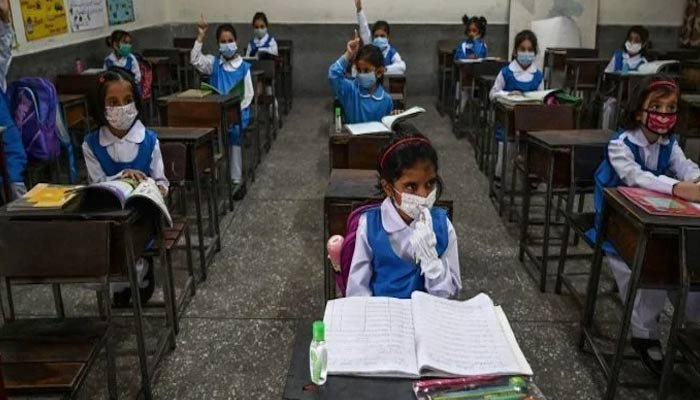 The Sindh government has announced that it will resume regular classes in all private and government schools from October 11.
According to a notification issued by the Education Department on Saturday: "Under the administrative control of the School Education and Literacy Department of the Government of Sindh, all public and private educational institutions will be allowed 100% attendance of students from October 11, 2021."
It added that students 12 years of age and older must be vaccinated.
The Education Department has asked all Directors School Education, District Education Officers, Talka Education Officers, Headmasters / Mistresses and Director General, Inspection and Registration of Private Educational Institutions Sindh to make necessary efforts for 100% vaccination. 12 years and older until October 31.
The notification said that if any student was found unvaccinated during a random visit to the institution by the administrative team, panel action would be initiated against the school administration.
On Friday, the Punjab government also announced that it would start regular classes in all private and government schools from October 11.
The announcement by the Sindh and Punjab governments came after the National Command and Operations Center (NCOC) allowed educational institutions to resume normal classes from Monday when they said there were cases of corona virus. I lack
Federal Minister for Planning, Development and Special Measures Asad Omar said in a tweet that the forum agreed to reopen educational institutions based on the low level of disease spread and the launch of the school vaccination program.