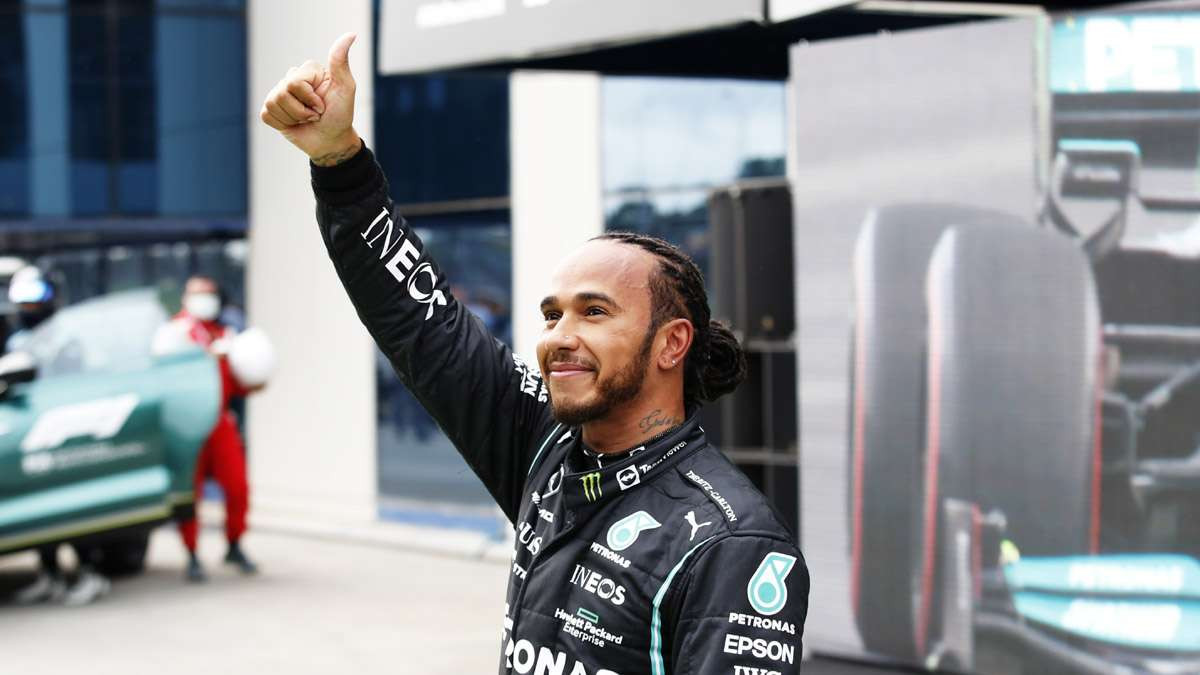 Istanbul:

According to Red Bull team boss Christian Horner, Formula One champions Lewis Hamilton and Mercedes are looking faster than the Turkish Grand Prix.
After Saturday's qualifying, Mercedes had to lock out the front row in Istanbul Park, but Hamilton received a 10-place grid penalty for engine replacement, which exceeded its allocation.
Instead, team-mate Voltaire Botas will start on the pole with Red Bull's Max Verstapen, two points behind Hamilton with seven races remaining, as well as in the front row.
Horner told Sky Sports Television that he expects Hamilton to grow faster than 11th.
"Lewis is probably the sharpest looking person he's seen here all year," he said.
"Mercedes is surrounded here, it's working well on this asphalt and this circuit and it's going to pass very fast. So we just have to focus on our own race, we have to get the strategy right." Reliability, all those factors and see how we get out. "
Hamilton finished sixth on the slippery surface grid in Turkey last year, Versatapin started second but finished sixth.
Verstappen will start Sunday's race on the 'dirty' side of the track, which will have less grip. Asked if he had the speed to beat a Mercedes, the driver replied bluntly: "No, but we will just try to follow it and see what we can do and see." That's what happens in a race. "
The 24-year-old Dutchman, who started the previous race in Russia due to a similar fine, finished second, indicating that Hamilton could not easily pass other drivers fighting for position and points.
"It was a lot of fun, truth be told, watching other guys fight in front of you, almost taken out, stuff like that … you have to be very careful but I mean I think we all did it. Kind of faced. Things, "he said.
"Some were even fighting for their positions and then you got into a fight in which they are with other cars. Of course they are also trying to race for their best results. I had a good time in Russia. ۔ "