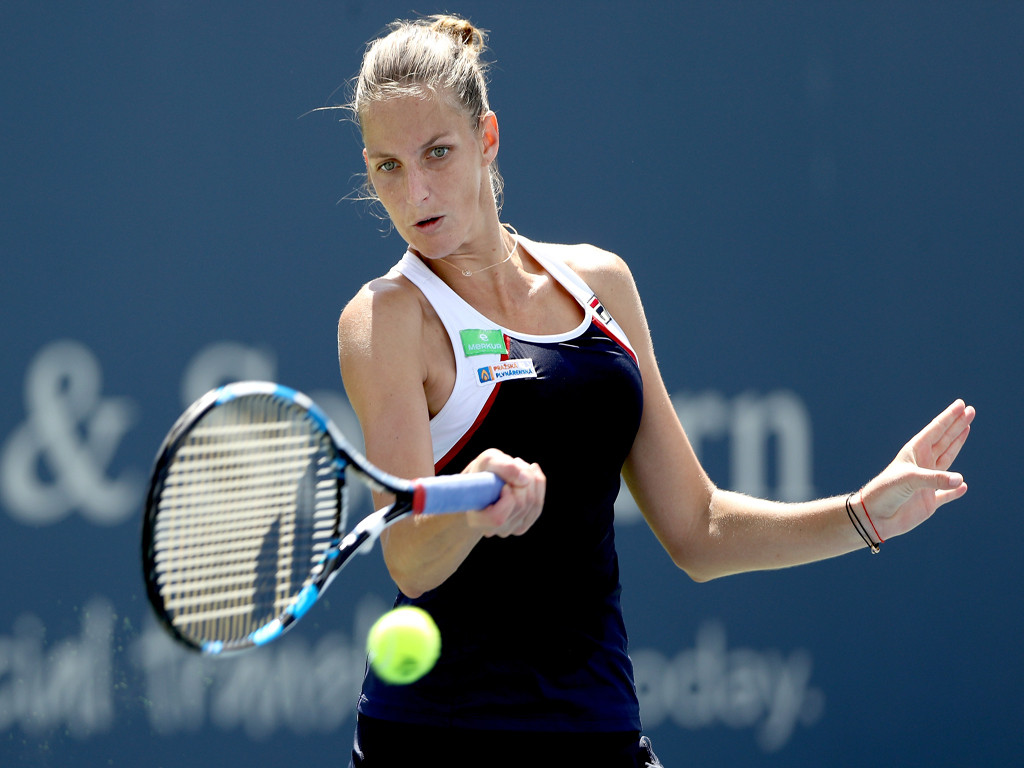 Los Angeles:

Top seed Carolina Pliskova advanced to the third round of the WTA and ATP Masters in Indian Wells on Friday, as fifth seed Garbine Muguroza was defeated by Ajla Tomaljanoch.
Pliskova, ranked third in the world, needed 80 minutes to beat 23-year-old Polish qualifier Magdalena Freich 7-5, 6-2.
Pliskova fired six aces to take her WTA lead to 387 for the season, which changed five of six break opportunities against Freich.
It was the 106th-ranked Frenchman who captured the first half of the match, taking a 4-3 lead in the opening set.
But Pliskova quickly stepped back to give the Czechs a 6-5 lead before Freich fired into the net before giving a set point to the backhand winner.
Pliskova took a 5-1 lead in the second set and defeated Freak to win the match for the fifth time after leaving the service while serving in the match.
Meanwhile, Spain's Muguroza was defeated by Australia's Tomlanovic 6-3, 1-6, 6-3, who reached their first Grand Slam quarter-final at Wimbledon earlier this year.
With the help of Australia increasing the number of errors, Michuroza pocketed the second set to level the match.
But Tomlanovich regrouped, breaking Muguroza in the opening game of the third.
Muguroza pulled the lead back and lost the set 3-3, only to drop his serve again and Tomlanovic ended it with a final service break.
In the other opening matches of the second round of the women's event, Ounce Jabiur defeated Anastasia Sevastova 6-2, 6-7 (5/7), 6-3 to advance to the third round.
The night's session will see Bianca Andresco begin defending the title she won in 2019 – the most recent edition of the tournament – when she faces American Allison Ruske in the second round.