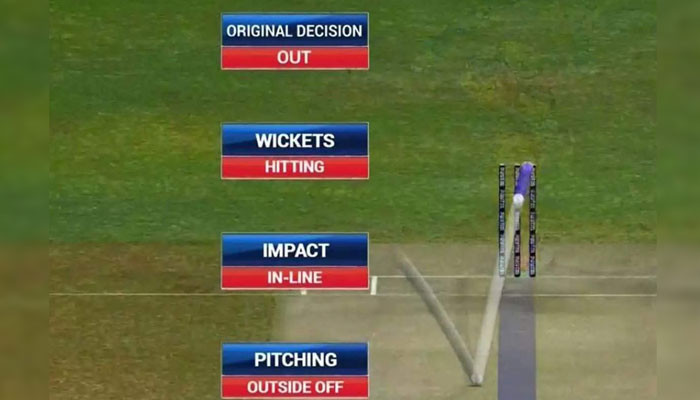 Dubai: The International Cricket Council (ICC) on Sunday confirmed that the DRS will be used for the first time in the upcoming Men's T20 World Cup.
DRS is a technology-driven process that helps match officials make their decisions. The ICC has decided to uphold the rules of T20 international cricket and has provided two reviews per innings to each team.
The corona virus epidemic and the resulting travel bans made it difficult for authorities to ensure the presence of neutral umpires in all formats of cricket.
As a result, less experienced umpires were brought in to take charge of the matches. To make up for this blow, the teams were given an additional review per innings in all formats – effectively three innings per innings in Test matches and two innings per innings in Whiteball International.
While the ICC's elite panel of umpires and match referees have been brought together for the T20 World Cup in the United Arab Emirates and Oman, acting ICC CEO Jeff Allardyce has confirmed that the tournament's Additional reviews will remain.
The Cricket Council has decided to continue with the rules of T20 cricket that have been in force for the last 12 or 18 months and will not change them, Allardyce said.
This will be the first T20 World Cup to use the DRS system. Allardyce hopes neutral umpires will return to international cricket soon, but says it relies heavily on a "country by country" basis.
"We are able to get all our elite panel umpires and referees here to officiate in this tournament. The UAE is a country that is now quite straightforward to go in and out of. The problem is in other countries that The levels of sanctions are different, "he said.
However, he praised all the umpires and said that DRS has done a commendable job together.
"Home country umpires have performed very well over the last 18 months and have been supported by the DRS. Whether we need additional review or not, I think we are in tune with it at the moment.
"The goal is to bring back neutral officials when many of these restrictions are lifted. It may be more after this tournament, but it is a country-by-country assessment," he added.