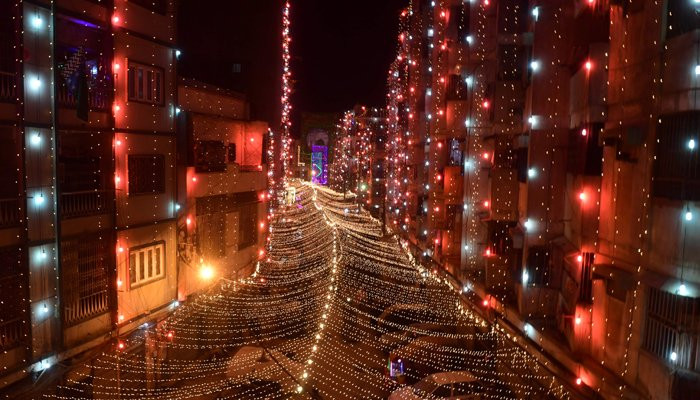 The National Command and Operations Center (NCOC) issued guidelines for the event on Monday. Milad And conferences on the biography of the Prophet (peace and blessings of Allaah be upon him) in the month of Rabi al-Awwal
A meeting of the NCOC, chaired by Asad Omar, Federal Minister for Planning, Development and Special Measures, urged the concerned individuals and organizations to strictly adhere to the Corona Virus Standard Operating Procedures (SOPs) during the holy month. Enforce
According to the SOPs specified by the NOCC. Milad And other religious ceremonies, places should be open and spacious where seating arrangements should be ensured at a distance of six feet.
Celebrations at mosques and other locations should include thermal screening, sanitizers and hand washing at entrances, while ensuring the availability of face masks at all locations. The NCOC instructed people to avoid physical contact with sacred objects.
The NCOC decided that only licensed and government-approved rallies and events would be allowed and that it would be mandatory for clerics and نعت Those who recite before participating in Rabi-ul-Awal celebrations should be given full vaccine.
He suggested that public and private media houses hold events directly so that as many people as possible could participate in the events without being physically involved.