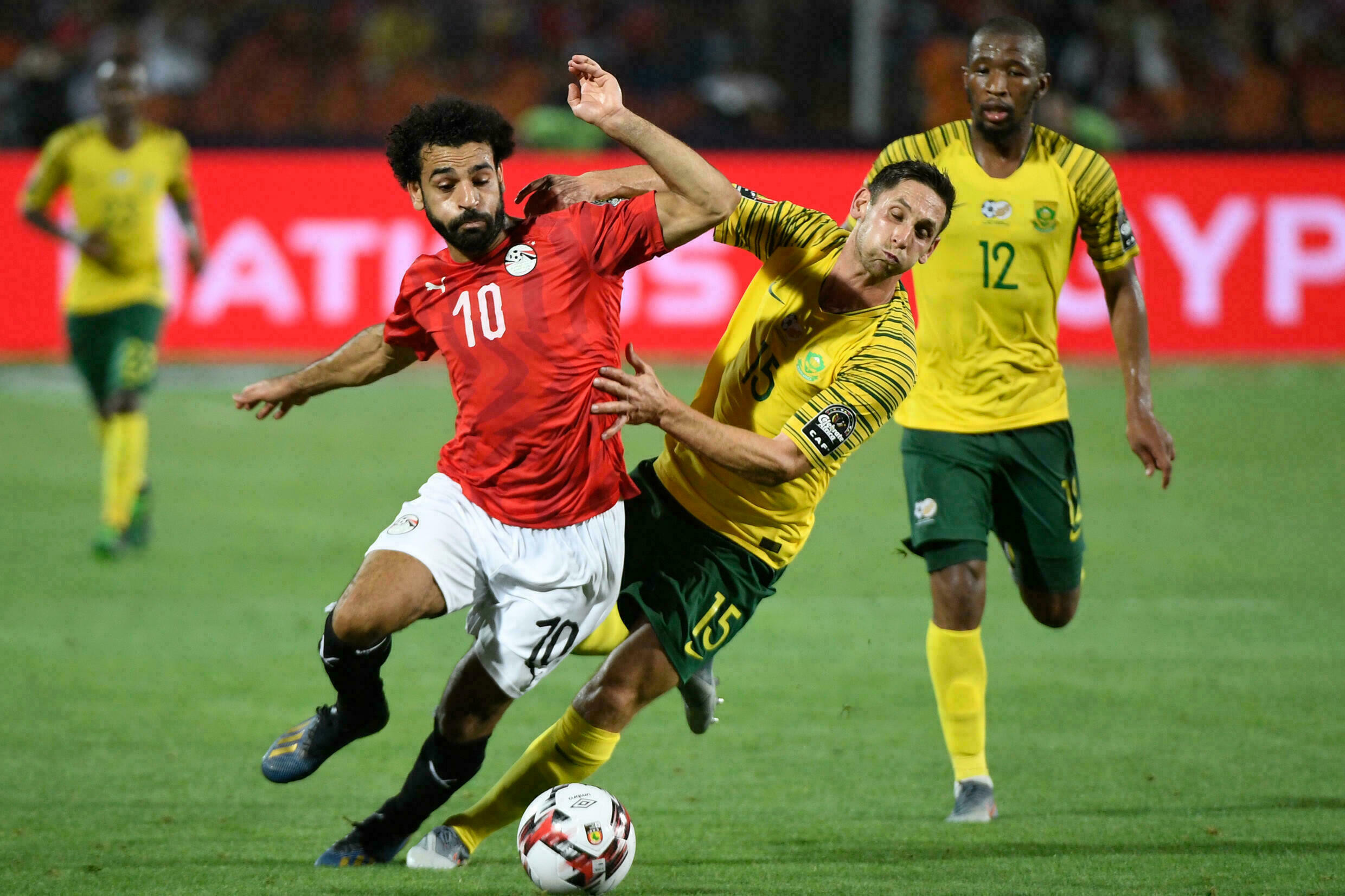 Johannesburg:

Liverpool star Mohamed Salah helped Egypt to a 3-0 World Cup qualifier victory over arch-rivals Libya on Monday, leading them to a Group F victory and a knockout stage.
The two-time African Footballer of the Year was a constant threat to Benghazi as the Pharaohs completed a double over the Mediterranean Knights after a 1-0 victory in Alexandria three days earlier.
Ahmed Al-Futuh broke the deadlock in 40 minutes, Mustafa Mohammed scored the second goal in extra time of the first half and Ramzan Sobhi scored 72 minutes later.
Egypt have 10 points, four from second-placed Libya after four rounds and a win from fixtures to advance to the playoffs against Angola and Gabon in November.
The 10 group winners will be divided into five pairs, and the winners of the two-legged title in March will represent Africa at the 2022 World Cup in Qatar.
In Group D, Ivory Coast have retained a one-point advantage over Cameroon, widely considered the toughest of the 10 mini-leagues, and are proud of the 10 World Cups between the two countries.
Ivory Coast beat Malawi 2-1 in Cotono and Cameroon beat Mozambique 1-0 in Tangier to turn the section into a two-team race.
The qualifiers were played in Benin and Morocco because the hosts do not have international standard stadiums in Ivory Coast and Mozambique.
Arsenal forward Nicolas Pepe gave three-time World Cup winners Ivory Coast a great start by scoring within two minutes when they penalized a defensive mix-up.
Malvi equalized in the 20th minute through Khuda Moiba, who delivered a low shot from outside the box to Sloven Gaboho into the corner of the net.
The match winner came in the 67th minute when AC Milan midfielder Frank Casey gave goalkeeper Brighton Manthali no chance with an increasing strike from the penalty spot.
Delays in several flights due to Cowade 19 issues with airline staff mean Cameroon arrived in Morocco just 11 hours before launch.
After an unbeaten first half, with an African record of seven World Cup appearances, Portuguese coach Tony Konsikao gambled.
He replaced Eric Maxim Chopu Mutting and Carl Toko Ekambi at half-time and replaced his third forward, Vincent Abu Bakar, early in the second half.
One of his most famous players, minus three, Cameron, who at times struggled to overcome the living Mozambican Mombas, was a constant threat to forward Jenny Catamo.
But Cameroon defender Michael Nagadio-Nagadjoi won in the 68th minute where the attackers failed, shaking the ball into the net after a weak punch clearance from a corner by goalkeeper Hernani Silvani.
Burkina Faso, meanwhile, replaced current African champions Algeria with Group A leaders thanks to a whipped boys' 2-0 win over Djibouti, the lowest of the 40 groups in the group stage. ۔
After scoring four goals against Mainz last week, the Stallions had to overcome goals from Asofo Dave and Abdul Tapsuba in the second meeting.
Algeria, which boasts an unbeaten African record of 30 matches, will be in top position on goal difference if it follows a 6-1 home win over Niger by beating West Africans again in Niamey on Tuesday. Will get