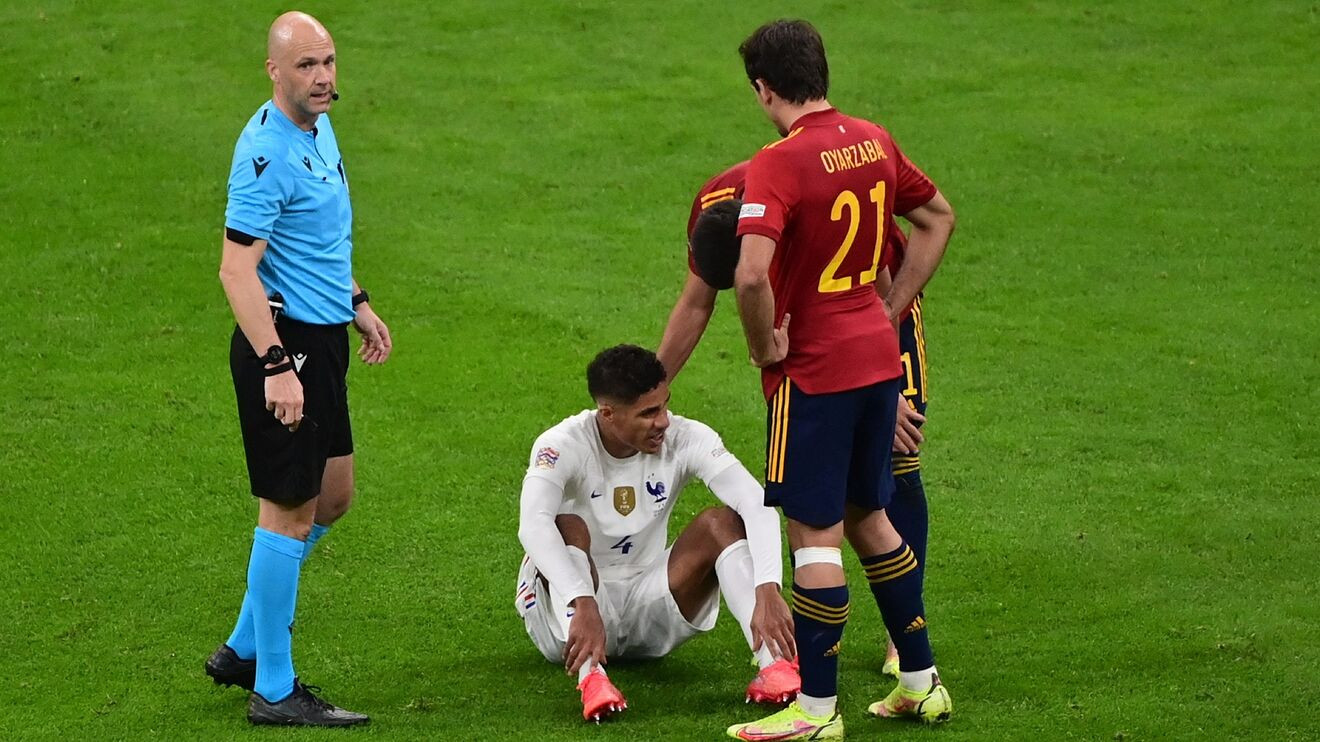 London:

Manchester United will be without Rafael Varane due to a green injury, which has left Ole Gunnar Solskjیرr lacking options at center-back for a few weeks.
The French defender suffered an injury during his country's 2-1 win over Spain in the Nations League final on Sunday.
"Rafael Varane suffered a back muscle injury in the UEFA Nations League final and has begun to recover at the club," United said in a statement.
"He will be out for a few weeks."
United captain Harry McGuire has also been sidelined with a calf problem that leaves Solskir without his strong center-back pair.
Eric Bailey, who had a season with West Ham in the League Cup this season, or Phil Jones, who has not played since January 2020, can now travel to Leicester in the Premier League on Saturday.
Following Fox's tour, the Red Devils will face Atlanta at home in the Champions League before the matches against rivals Liverpool and Tottenham later this month.