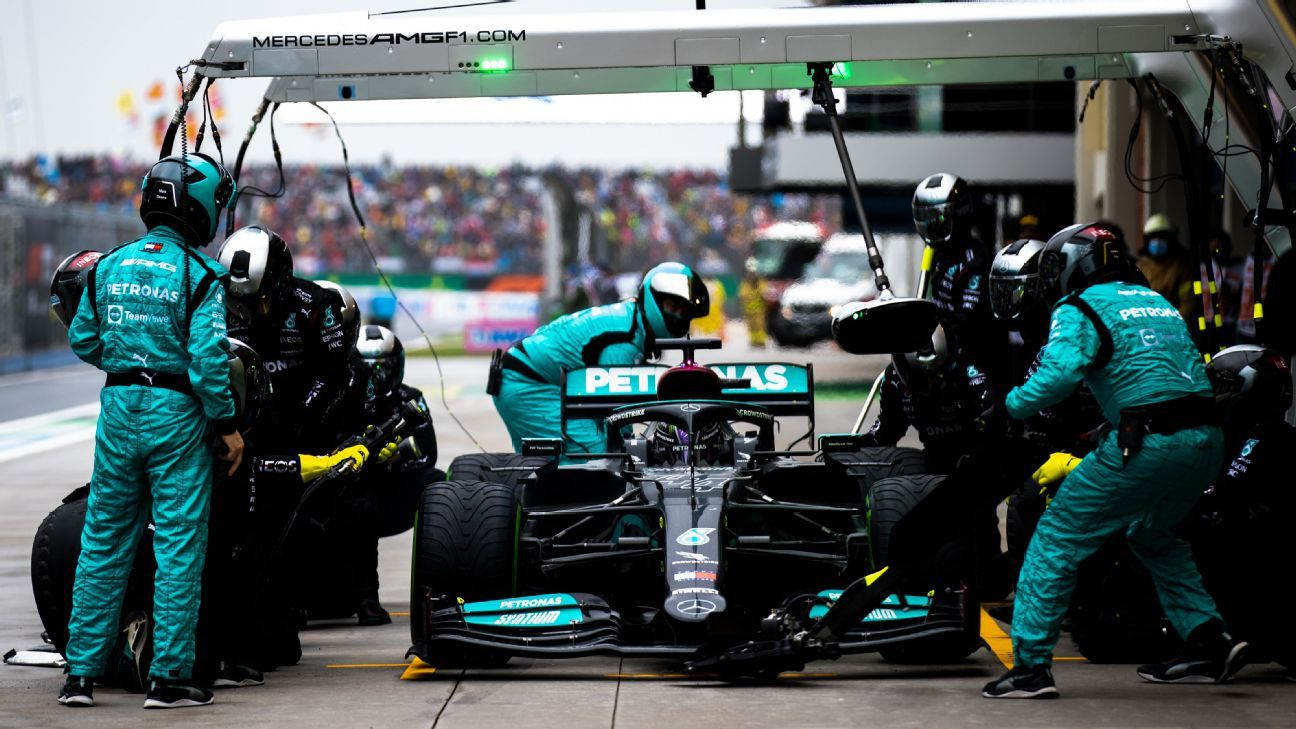 London:

His Mercedes team said in a debriefing on Wednesday that Lewis Hamilton could have completed last Sunday's Turkish Grand Prix without stopping, but he would have fallen short of fifth place.
Seven-time Formula One world champion Hamilton wanted to cover the distance on the intermediate tires after starting at 11 a.m. on a wet afternoon due to an engine fine, but eventually finished third.
The race gave Britain an overall championship lead, with Red Bull's Max Verstappen clearing six points after finishing runner-up to Hamilton's teammate Walter Bottas.
Hamilton angrily questioned Mercedes' strategy at the time, but the team's chief technical officer, James Ellison, said the result would have been worse if he had not followed the instructions.
"In all likelihood, we would have reached the end of the race on a set of tires, which would have been able to rotate without difficulty," Allison said.
"The question is, how fast would we be? And the evidence is very clear: we would have been very slow. According to Race, the speed would have been very disappointing by the time he got there."
Allison said that in retrospect, the maximum would have been around Leap 36 or 37, while Leap 41 would have been the "fourth stop".
Instead, Hamilton continued on nine more laps. Until then, it was predicted that he would reach seventh or eighth without a draw. "You can see that, if you are playing poker like this, you are going to choose the best option and the best option for us, after losing the first call, to come to this fifth number and be safe. Was, "Allison said
He added that it was difficult to see the team's pace in Turkey, with Botas dominating the race and Hamilton being the fastest in practice and qualifying, as a benchmark for the future.
"It was a very good performance, the car was very well balanced, we didn't feel much discomfort from the interstate that was quite high up and down the put lane this weekend," he said. "But I don't think you can read it automatically in upcoming races."
Allison said reliability, pits and weather would all be factors in the future, but Mercedes had a chance to fight.
"It's a thrilling season and these last few races should make it a season that will be thought of for many years to come as one of the classics in F1," he added.