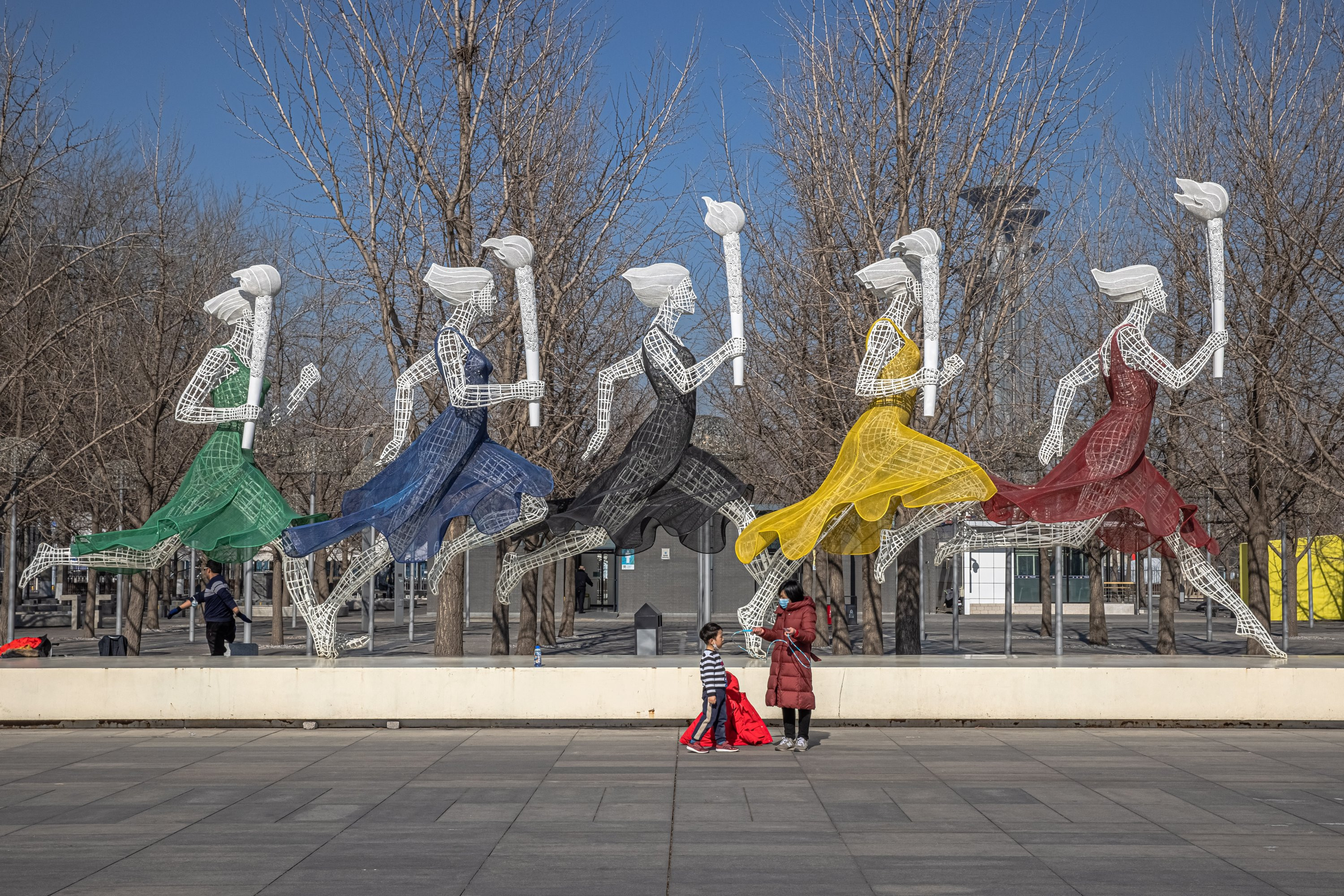 Athens:

The Beijing 2022 Winter Olympics will focus on Monday with a formal torch-lighting ceremony at ancient Olympia, Greece, but opposition to the Games is growing.
The Chinese capital will be the first city to host both the Winter and Summer Games when it hosts the February 4-20 event, but as was the case with the 2008 Beijing Olympics, protests over the country's human rights record and Boycott calls go bad run up
Rights groups and US lawmakers have called on the International Olympic Committee (IOC) to postpone the Games and relocate the event until China resolves what the United States has said to Uighurs and other Muslims. Understands the ongoing genocide against minority groups.
Chinese authorities have been accused of facilitating forced labor by imprisoning about 1 million Uighurs and other predominantly Muslim minorities in camps since 2016.
Next week, the Olympic Games will be held without spectators at the site of the ancient Games, and there will be a limited media presence due to the epidemic.
The handing over of the flame to the organizers of the Beijing Games will take place a day later at a ceremony in Athens without spectators. Hundreds of Greek police officers are expected to close the sleeping town of Western Peloponnese by the end of the week to ensure the event is not disrupted.
For the police, the lack of crowds will be easy to protect events, authorities are unhappy to avoid protest during the flame brightness ceremony for Beijing Summer Games.
Protestants
In 2008, Tibetan activists stormed the ancient site of Olympia and torched Chinese organizers before the official ceremony. Activists also violated tight security and disrupted the Beijing Games torch relay, waving a banner condemning China's human rights record on a global television program.
They then disrupted the start of the relay at Olympia, sparking months of international protests. A Greek official, speaking on condition of anonymity, said: "There has been an increase in the mobility of the Greek police regarding Beijing torch lighting, especially in the run-up to the Tokyo 2020 Olympics."
"Police are seriously considering a possible obstruction scenario."
Without elaborating, human rights groups told Reuters they would be in Greece during the event to highlight China's human rights record and call on the IOC to suspend the Games.
The IOC has also been criticized for giving China two Olympics in 14 years, but rights groups say the human rights situation has not improved since the 2008 Games.
But IOC vice-president John Coates defended the Olympic body's position on Wednesday. "The delivery of the IOC is to ensure that there are no human rights violations in the conduct of the Games within the National Olympic Committees or within the Olympic Movement," he said.
"We do not have the capacity to go to any country and tell them that all we can do is give the Olympics to another country, under the terms of the host agreement …