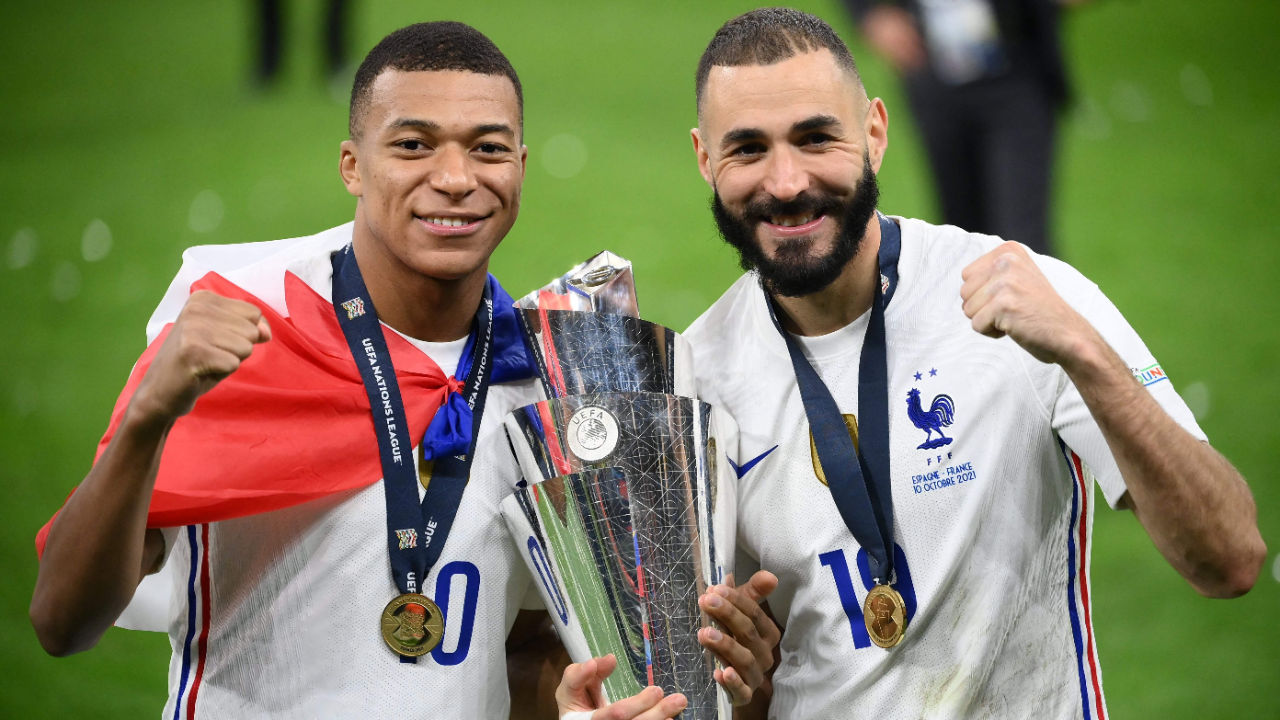 Madrid:

Karim Benzema has said he would like to play for Real Madrid one day with his French striking partner Callien Mbabane and is happy to have won a trophy with his country six years away from the team.
Paris Saint-Germain rejected a bid of 160 million euros (.5 185.5 million) for Mbabane this year, with Spanish and French media reporting making two more offers – the second of 180 million euros – which was also rejected.
Mbabane will be free to negotiate with Real and other clubs from January and his contract with PSG will expire next June, unless the League One side sign him to sign a new contract. Don't agree
Benzema and Mbabane scored one goal each as France beat Spain 2-1 in the UEFA Nations League final in Milan on Sunday, and the Real player told Spanish state network TVE that he had met the 22-year-old in Madrid. Wants to play together
"Why not? I've always said it and I'll say it again, of course I'd like one day (to play with MBAP)," Benzema said.
"I enjoy playing with him in the French team and why not in the future (for Real) because he is a great player. But now we have to respect his club Paris."
Benzema was dropped from the French squad in 2015 following a blackmail scandal that will face trial this month. He recalled the 2018 World Cup victory before a surprise reminder from coach Didier Deschamps ahead of this year's European Championships.
Benzema scored four goals in France's four games at Euro 2020 before losing to Switzerland in the last 16 but spoke of his pride in the Nation League victory.
"This is very important to me. This is my first trophy with my national team and I am very proud of all that I have done after six years without playing for my country," Benzema added. La Liga games this season
"It makes me very happy. I worked hard physically and mentally and I look forward to winning another trophy."