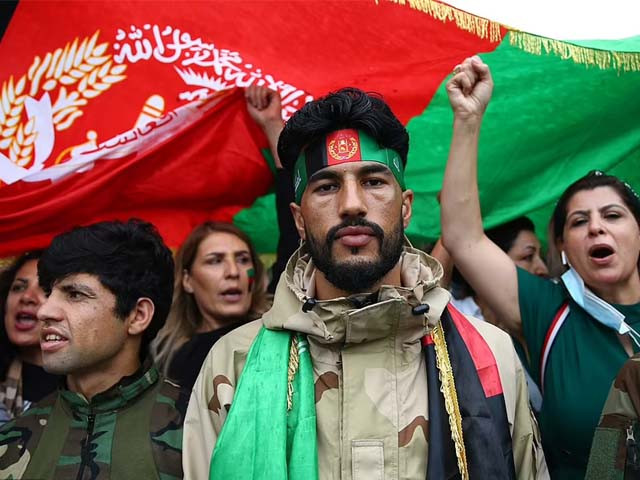 Simple distribution of aid to Afghanistan is not enough because such efforts must be sustained.
Afghanistan faces a humanitarian crisis if the international community does not immediately rally in support of multilateral aid efforts. It has failed to happen on any major scale, mostly for political reasons. Amir Maghrib feels that the Taliban will not implement their previously promised political reforms without an adequate increase in aid, otherwise they fear that this could be interpreted as a "reward" that not everyone expects. Is. This will discourage the group in the future, or it will end the fear. Pakistan is the country that will be most affected if Afghanistan goes through a humanitarian crisis, so it should take the lead in encouraging international aid efforts there.
This can be accomplished most effectively by appealing directly to the EU, its influential "Weimar Triangle" (France-Germany-Poland), and the bloc's Turkish partner. The following points should be emphasized: Avoiding humanitarian catastrophe At the behest of the European Union, stop the illegal immigration crisis that could trigger it. And focusing on sustainable green solutions that include Afghanistan's vulnerable women and minority population. The European Union has formally incorporated the concepts of humanity into its foreign policy formulation (albeit electoral), so why should these angles be the most appealing to its decision-makers?
The bloc is not united at the moment, as the latest political crisis between Brussels and Warsaw proves, but its members may be interested in coming together to achieve their common goal of avoiding humanitarian catastrophe in Afghanistan. Even if they are not, its French, German and Polish members have reasons for their unilateral interest in doing so. Paris and Warsaw are cracking down on illegal immigration, while Berlin's predicted Liberal Green coalition government may have the ideological impetus to support humanitarian and green proposals, especially in a war-torn country like Afghanistan. Gaining a lot of attention lately.
Turkey's involvement is due in part to its role in curbing illegal immigration to the bloc, including the recent Poland crisis over Belarus over the Eastern European illegal immigration crisis. No lasting solution to this problem is possible without Turkey's leading participation. Furthermore, Ankara is interested in expanding its influence in Afghanistan, especially through humanitarian aid, as evidenced by its Turkish Cooperation and Coordination Agency (TIKA in its Turkish acronym). I am for this purpose.
Simple distribution of aid is not enough because such efforts must be sustainable. This can be gauged from Pakistan's proposal that the four countries take the lead in helping Afghan farmers convert their opium crops to foodstuffs, including access to their markets for these exports (especially Pakistani ports). Through). Another idea is to open production centers in Afghanistan for winter clothing and other essential products. They may prefer to recruit women and minorities because EU countries are worried about their future in Taliban-led Afghanistan.
Green is the most creative and can be seen as Pakistan suggesting extending its famous Ten Billion Tree Tsunami Program to Afghanistan with international support. Fighting climate change is one of the world's biggest challenges, and the European Union has formally made it one of its priorities. Therefore, it will be very supportive of this proposal, especially if it gives priority to the employment of women and minorities who can be paid a certain amount for planting across the country where it is environmentally possible. Such plants could potentially be purchased from nearby Pakistani tree farms in the first phase.
The EU understands the link between climate change, humanitarian crises and conflict. As bad weather becomes more common, it will pose serious challenges for many people in the Global South. These predictions could lead to a humanitarian crisis if they affect agriculture, as is happening in Afghanistan. Growing frustrated people can then fight with very limited resources, which could make room for terrorist groups like ISIS-K, not to mention the massive wave of illegal immigration. That is why the EU is interested in stopping it in partnership with Pakistan.
From a Pakistani point of view, the possible expansion of its famous Ten Billion Tree Tsunami Program to another country would prove that the concept was successful and could be replicated elsewhere. The international reputation of the South Asian state may gradually change as the influential European Union begins to see it as a global green leader rather than a so-called "rogue state" that some hostile forces are still trying to misrepresent. Do Islamabad can even go further by making the concept of "sustainable green peace and development" a key pillar of its regional policy, which could encourage the neighboring country to follow its lead over time.
After all, Prime Minister Imran Khan has preached regional peace and development since taking office, and he has made tackling climate change an important part of his policy platform. So it would be a natural extension of its vision if it started encouraging others in the region to take up its 10 trillion Tsunami program, starting with what is being proposed for international support such as Afghanistan. Successfully in Afghanistan, other South Asian states can emulate this policy, regardless of whether India does it or not. Prime Minister Khan can also ask the G20, the SCO, the BRICS, the World Economic Forum (WEF), and other multilateral groups to help turn it into a truly global initiative.
There is no foreign country more involved in Afghan stability than Pakistan, which is why it should continue its international aid efforts in that country. The lack of success so far should not deter him from sharing new and creative ideas as included in this piece. To recover, Pakistan must approach the European Union, its "Weaver Triangle" and Turkey, emphasizing why and how to avert an immediate humanitarian crisis in Afghanistan. Stop the rampant illegal immigration wave and promote sustainable green solutions there. Hopefully someone influential will accept it and eventually help roll the ball.