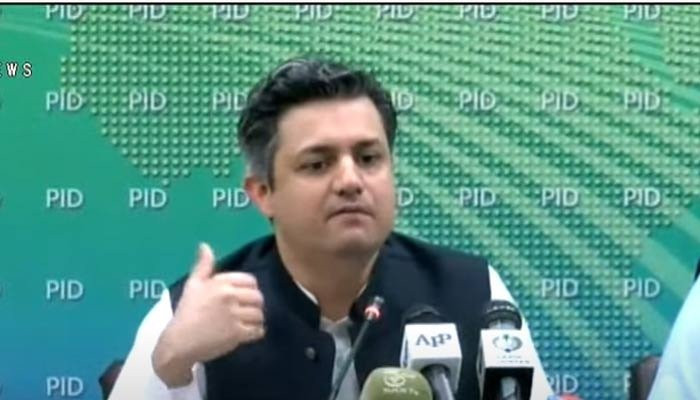 ISLAMABAD: Federal Minister for Energy Hamad Azhar has said that the government has decided to increase electricity tariff as Pakistan's circular debt has increased.
Addressing a press conference in Islamabad along with Minister of State for Information and Broadcasting Farrukh Habib, Azhar said that an increase of Rs 1.93 in electricity tariff would be implemented in the country from November 1.
"Now that we are able to generate enough electricity, we want to increase demand. We introduced an industrial package last year and saw a 15 per cent increase in demand.
"Meanwhile, we have also seen a 6-7 per cent increase in electricity demand as peak hour charges for the industrial sector have been removed," he added.
The Minister said that in view of the success of this package, the government has decided to introduce another package – called Seasonal Power Package – under which consumers who use additional units as compared to their previous year use it. Yes, they will get extra discount.
Elaborating on further measures, he said the government has shut down older generation companies (Gencos), while the National Electric Power Regulatory Authority (NEPRA) has also increased its target from 15 per cent to 13 per cent.
He said that despite all these, the government has a gap of Rs 1.5 to Rs 2 on which the government is buying and selling electricity and this is the reason for the increase in circular debt.
A large part of the circular debt is due to capacity payments. An increase of Rs. 1.49 per unit
"This increase in electricity rates will not apply to lifeline and domestic consumers who use less than 200 units of electricity," he said.
In addition, it will not affect the seasonal power package or industrial package.
Gas crisis around the world.
Azhar said another major problem facing the country was gas shortages.
He added, "Currently, the whole world is facing a gas crisis – whether it is a developed country or a less developed country – because the supply of gas has been affected by the Covid 19, while the price has also increased. Has happened. "
"However, Pakistan has not faced such a severe gas crisis," the minister said.
"We are also planning to change the law to provide LNG to domestic consumers," he said.
He added: "To solve the problem of the gas crisis, we are blocking all ongoing and future gas schemes."