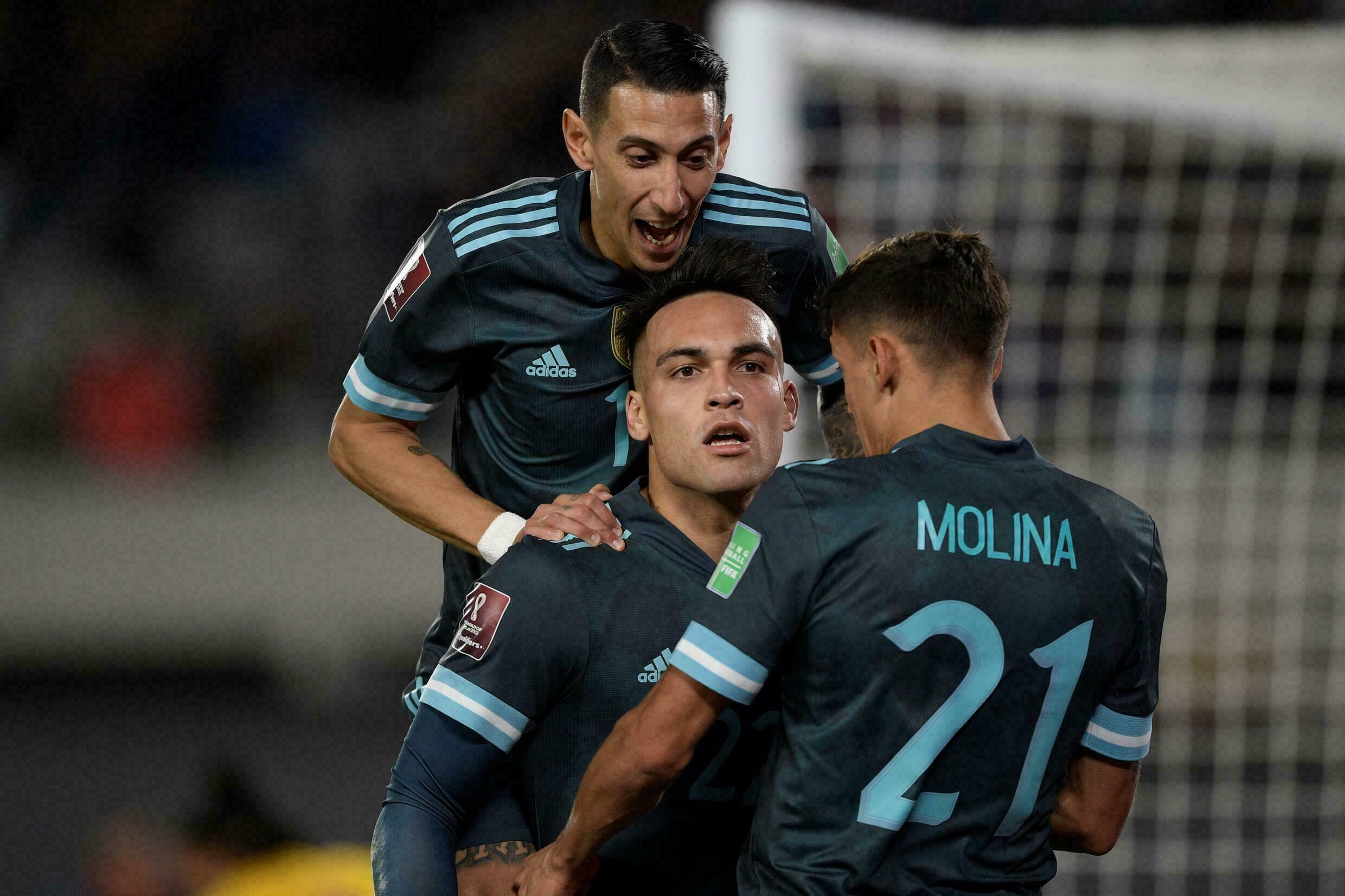 Montevideo:

Argentina extended their unbeaten run to 25 matches and took Peru one step further to qualify for the World Cup with a hard-fought 1-0 win on Thursday.
Lotaro Martنیnez scored the only goal of the game with a powerful header two minutes before the break, while Yoshimar Yuton missed the second half penalty for Peru.
On his first start for his country, Rafinha took the lead as Brazil but beat Uruguay 4-1 to book their place in the World Cup mathematically.
Neymar and Gabriel Barbosa scored the second goal, while Luis Suarez reassured Uruguay.
Brazil tops the singles South American qualifying group with six points from Argentina, nine points behind them which could deny them a berth in Qatar 2022.
Argentina last lost 2-0 to Brazil in the 2019 Copa Am سیمrica semifinals.
Since then, the South American giants have held on, beating Brazil twice, including in the 2021 Copa America final this year.
In the early stages of the season in Buenos Aires, Peru had the potential to upset, but striker Gianluca Lapadola put his bet straight into the goal of Argentine goalkeeper Emiliano Martinez.
Argentine center-back Cristian Romero thought he had put the hosts on Rodrigo de Paul's free kick, only to be flagged offside.
Peru's approach was hardworking and crude, Lionel Messi faced many quick challenges.
Two minutes before halftime, Argentina took the lead as Lutaro Martنیnez sent a bullet header straight over goalkeeper Pedro Galیسs from the cross of Nahul Molina.
Peru were given a 20-minute lifeline in the second half after facing high-speed Jefferson Farfan, who almost immediately broke Argentina's defense before bringing Emiliano Martنیnez down the box.
But Yuton's wild penalty cut through the top of the bar to give Martinez a big save.
Argentina put the ball into the net for two minutes from the end for the third time but Guido Rodrigo's header was rejected to push Marcos Lopez.