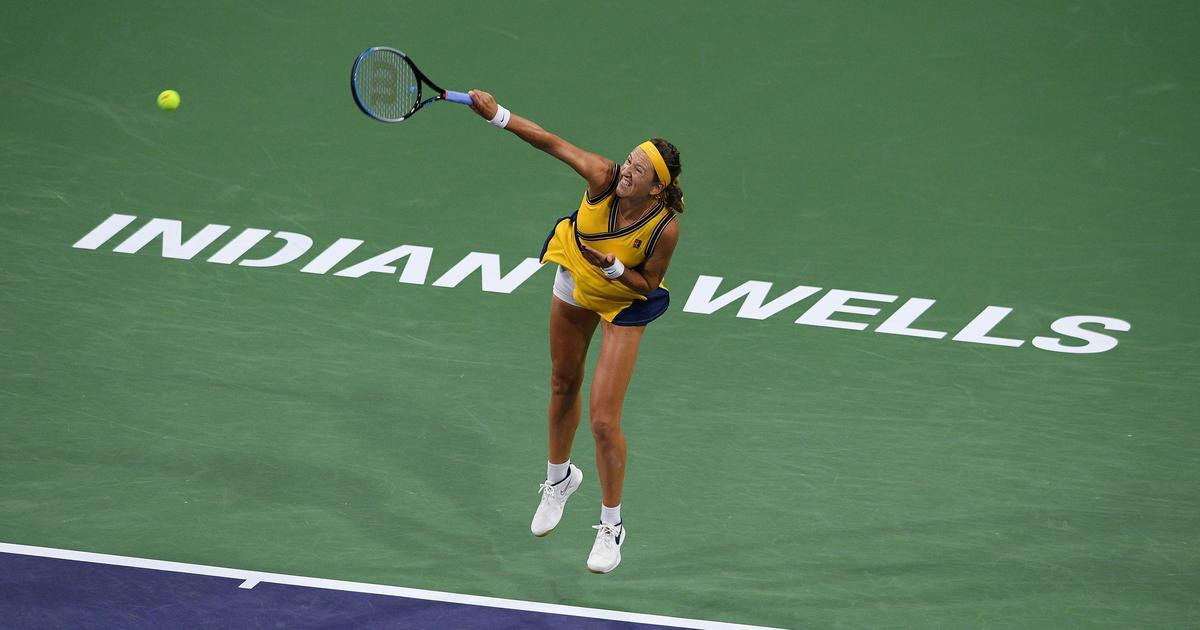 Indian Wells:

Victoria Azarenka, who is hoping to win the WTA for the first time in Indian Wells, snatched her ticket to Sunday's final and defeated former French Open champion Jelena Ostapenko 3-6, 6-3, 7 on Friday. Defeated by -5.
Azarenka, a two-time Australian Open winner, continued her solid game in the California desert as she went for her first title in 2021 and the 22nd title of her career.
The 32-year-old reached the semifinals without leaving a seat, and after her first defeat at the hands of Ostapenko on Friday night, she reached there and regained her form.
Azarenka will face Paula Badusa of Spain, who defeated Ounce Jubair 6-3, 6-3 in straight sets.
Azarenka is trying to win the tournament for the third time after winning in 2012 and 2016.
She remains the only former women's or men's champion, and with another victory she can separate herself from the list of women who have won the trophy twice – including Martina Noratilova, Serena Williams and Maria. Sharapova is included.
Azarenka won her first match point when Ostapenko hit Foreign Hand in the net.
It was the second career meeting between the two, but the first on the hard court, so it took Azarenka time to realize her opponent and his weaknesses.
"She was playing incredibly well in the first set, not giving me much," Azarenka said.
"I was just trying to find a chance – to really create a chance – for me to get back into the match and gain a little bit more control. I really had to fight for every ball."
Ostapenko won most of the first set, beating Azarenka 2-0 in the second game. He then used his powerful ground stroke to give Belarus a 3-0 lead around the court.
Azarenka lost 2-0 again in the second set but then caught fire in the third game.
He started five consecutive games to take a 5-2 lead. Ostapenko held the lead again but Azarenka served to set the score.
Azarenka raised her level even further in the hard-fought third set, winning the last three games to reach the final where she will face Badusa for the first time.
Meanwhile, Badusa has reached the final in his first appearance in Indian Wells, cooling off Jabir, who has been one of the hottest players on the tour with 48 wins in 2021.
"I think I'm playing in the final but I don't know if I'm dreaming," Badusa said.
"I worked hard. I went through some difficult things in my life like depression when I was very young.
"I knew I had to be there at every point. I took chances that he didn't take. I played better on the big points and that's why I won."
Badusa is looking for a second title of his career, winning in Belgrade earlier this year where he collected his first.
The 12th-seeded Xavier also won the first title of her career this year, becoming the first Arab woman to win a WTA tournament in Birmingham.
Jubair quietly refused to go in the second set, fighting five match points and Badusa won the sixth match point when Tunisia hit backhand wide.