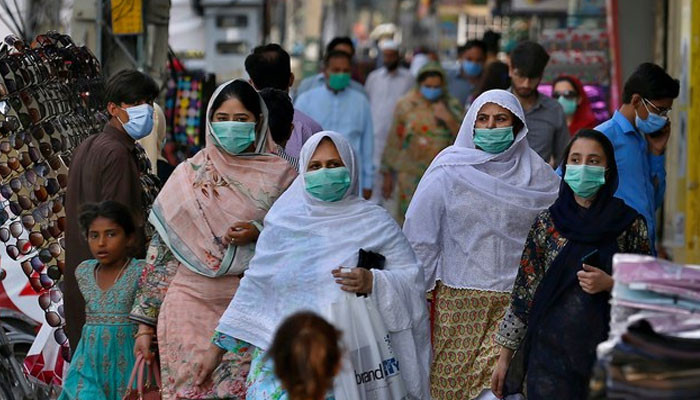 ISLAMABAD: Pakistan has been recording a decline in its daily COVID-19 counts over the past few weeks as 893 new infections were reported in the country on Saturday morning.
According to the latest figures from the National Command and Operations Center (NCOC), 52,589 tests were conducted across the country in the last 24 hours, of which 893 tested positive, making it the number one such case in the country. , 263,664.
Meanwhile, the number of active corona virus cases in the country fell below 30,000 for the first time since the fourth wave of the epidemic began in July.
There were 26,974 active cases of the virus reported in the country on Saturday morning, according to government figures.
The death toll in the country rose to 28,252 after 24 more people died of the virus in a single day. The country's Covid 19 positive rate is 1.69%.
In addition, another 13,848 people recovered from the virus in the last 24 hours, bringing the total number of recoveries to 1,208,438.
COVID-19 infections are declining in Pakistan, with an average of 909 new infections reported every day. That's 15% of the peak – the daily average was reported on June 17.