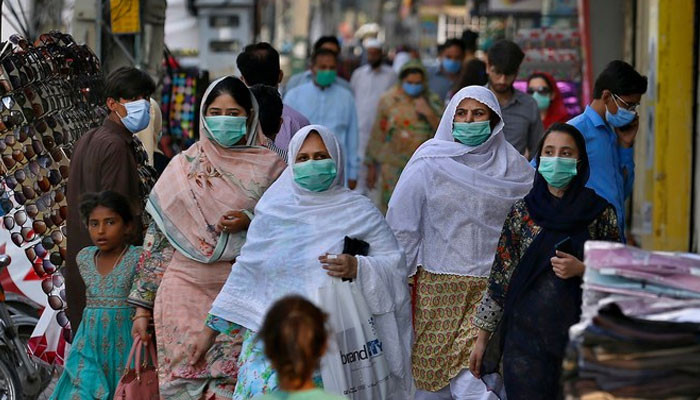 ISLAMABAD: Data from the National Command and Operations Center (NCOC) said on Monday morning that the number of daily corona virus cases in Pakistan has been steadily declining as 663 new infections have been reported in the country in the last 24 hours. Happened
According to the latest NCOC figures, at least 39,902 tests were conducted in the last 24 hours, of which 663 were positive, bringing the country's total case load to 1,265,047.
The statistics also show that this is the third consecutive day that less than 30,000 active cases of infection have been reported in the country. As of Monday, there are 26,237 active cases of corona virus in Pakistan.
Meanwhile, 11 more people lost their lives in Covid 19 in the country during the same period, bringing the death toll from the virus to 28,280 across the country.
The COVID-19 positive rate in the country stood at 1.66% till Monday while the number of active cases is 25,870.
In addition, 1,019 patients across the country recovered from Corona in the last 24 hours, bringing the total number of recoveries to 1,210,897.
COVID-19 infections are declining in Pakistan, with an average of 918 new infections being reported every day. That's 16 percent of the peak – the daily average reported on June 17.
Pakistan has so far given at least 93,551,193 doses of covid vaccine. Suppose each person needs 2 doses, which is enough to vaccinate 21.6% of the country's population.
During the reported last week, an average of 18,918,586 doses were given daily in Pakistan. At this rate, it will take another 48 days to provide adequate doses for another 10 take population.