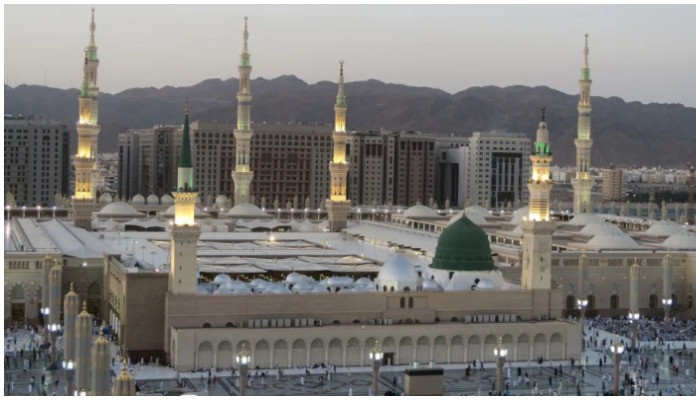 ISLAMABAD: The 46th National Rehmat-ul-Alamin Conference will start from today (Monday) in the federal capital so that the official celebrations of Eid Milad-un-Nabi (SAW) can be celebrated properly.
The two-day conference, titled "The Role of Mosques, Madrassas, Monasteries and Imambargahs in Promoting Unity and Harmony in the Light of the Teachings of the Holy Prophet (PBUH)", will conclude on Tuesday.
National Assembly Speaker Asad Qaiser will be the chief guest on the opening day of the conference. After the distribution of prizes, a Naat ceremony will be held in which well-known Naat reciters will recite verses in praise of Hazrat Muhammad (PBUH).
There will be two sessions on the second day of the conference. President Arif Ali will preside over the first session while Prime Minister Imran Khan will preside over the second session of the conference.
The event has been held annually by the Ministry of Religious Affairs and Interfaith Harmony since 1976.
The conference, which aims to highlight the soft image of Islam, disseminates the teachings of the Holy Prophet (PBUH) and encourages authors by awarding prizes for excellent books and research papers on biography (life). Will do. (P)
Prizes will be awarded to authors for writing books on Sira and Naat and scholars for writing research papers on Sira.
People from all walks of life, including parliamentarians, ambassadors, scholars, clerics, students of religious schools, universities, university deans, and representatives of chambers of commerce and industry, will attend.