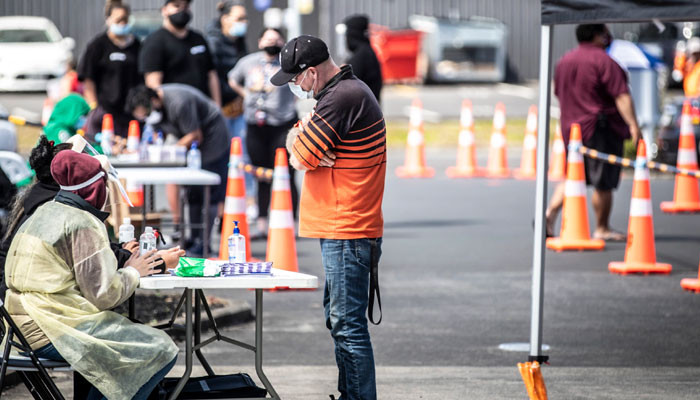 WELLINGTON: New Zealand has reported a record number of new corona virus infections in the past 24 hours, with 94 cases – the highest since the onset of the epidemic since the Delta variant showed no signs of easing. ۔
Health officials on Tuesday announced 94 new virus cases, up from the previous daily record of 89 cases in April last year during the first wave of Covid 19 infections.
Although the number of cases remains low by most international standards, they continue to rise as the highly movable delta variety was first found in New Zealand in mid-August.
The Auckland-based epidemic has forced Prime Minister Jacinda Ardern to abandon her basic policy goal of eradicating the virus in favor of speeding up vaccination efforts.
The center-left leader is set to unveil a new strategy on Friday that will allow more freedom once vaccination targets are met.
About two-thirds of the population is now fully vaccinated.
"We know the vaccine is already making a significant difference in Auckland's spread, but people are following the rules," Ardern told reporters.
Prior to Delta's arrival, New Zealand received widespread acclaim for its tough stance, which included strict lockdowns, tight contact tracking and strict border restrictions.
Measures paid, only 28 deaths in a population of 5 million and long-term domestic life is close to normal.
But Arden acknowledged that Delta was a "game changer" that was expanding rapidly to retain contract tracers.