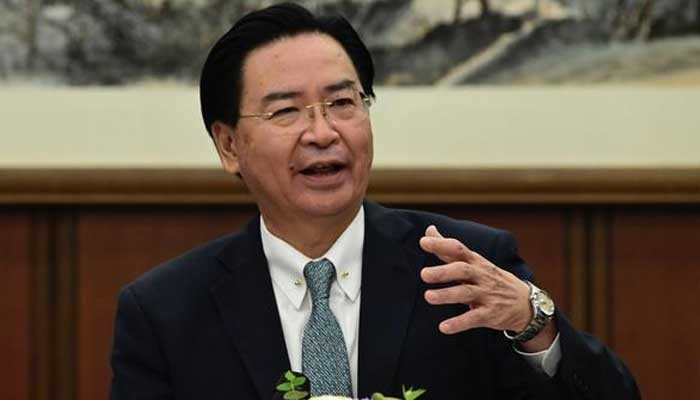 A Taiwanese delegation is visiting three Eastern European countries for talks on trade and other issues, provoking Beijing.
66 government officials will hold talks in Slovakia on Friday ahead of a trip to the Czech Republic and Lithuania to boost trade ties and investment.
The three countries have vaccinated Taiwan against the corona virus, accusing Beijing of obstructing efforts to secure large quantities of food.
EU members have shown signs of wanting closer ties with the island, even if China is angry.
"This visit is a unique opportunity for us to establish cooperation in the areas in which Taiwan is a world leader," said Paul Davis, head of the Czech-Taiwan Chamber of Commerce.
But the visit angered China.
Chinese Foreign Ministry spokesman Wang Wenben said Taiwan is an inalienable part of China's territory and the government of the People's Republic of China is the only legitimate government representing China.
The visit also came after President Joe Biden told a CNN town hall that the United States would defend Taiwan if it invaded the Chinese island, which contradicts a long-standing US policy that is "strategic." It is called ambiguity.
The Taiwanese delegation will include Qing Ming Sen, Minister of the National Development Council, and Wu Songsong, Minister of Science and Technology.
Taiwan's Foreign Minister Joseph Wu will visit Prague on October 27.
Instead of Beijing, only 15 countries officially recognize Taipei, which considers the self-governing democratic island part of its territory and has vowed to retake it one day if necessary.
Beijing insists on a one-China policy, which means countries cannot even give diplomatic recognition to Taiwan.
Weinbein added that China "strongly and vehemently opposed" such visits, and threatened "global condemnation" of the recipient countries.
"We will also advise the Taiwanese authorities that any attempt to seek foreign assistance and political maneuvering will fail," he said.
Last year, Prague angered China when a delegation of about 90 Czech politicians, businessmen, scientists and journalists, led by Senate Speaker Milos Westerssel, paid a five-day visit to Taiwan.
Lithuania, in turn, established a Taiwanese representative office in Vilnius under the name "Taiwan" instead of "Taiwan", a move seen as a major diplomatic departure from the standard process.
Beijing recalled its ambassador to Lithuania and demanded that Venezuela do what it did.
Slovakia is also considering sending a delegation to Taiwan. The plan will be discussed during the next visit.
On Thursday, the European Parliament called for closer ties between the European Union and Taiwan, called for increased investment and criticized China for its treatment of the island.