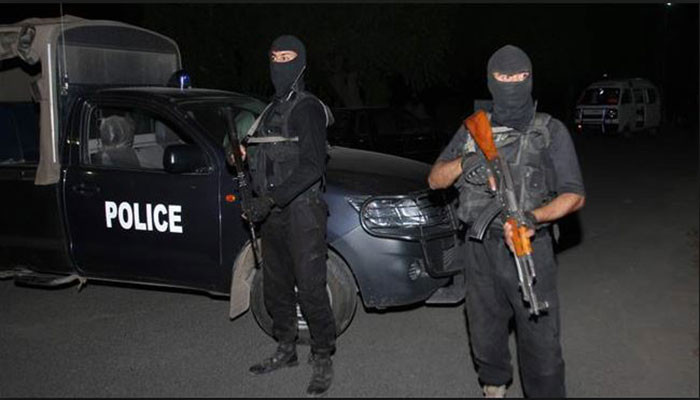 QUETTA: The Anti-Terrorism Department (ATD) on Saturday said it had shot dead nine suspected terrorists in an alleged encounter in Mastung, Balochistan.
A CTD spokesman said in a statement that the alleged terrorists were killed in an exchange of fire on Friday night.
A spokesman for the department confirmed that the militants opened fire on CTD personnel, prompting an effective response and killing nine terrorists.
A large quantity of weapons was also seized from the alleged militants, a CTD spokesman said, adding that nine Kalashnikov rifles, 20kg of explosives, prime cords, detonators and RPG rockets were seized from them.
In Peshawar, CTD and police killed three terrorists.
Earlier on October 21, three suspected terrorists were killed during an operation by the Peshawar Police and Anti-Terrorism Department. The militants belonged to ISIS Khurasan, the group's Afghanistan chapter.
Police said three other comrades managed to escape during the night operation because it was dark.
CTD officials said CTD and police conducted a joint operation in the Shahpur area of ​​Peshawar on a tip-off about the presence of terrorists.
He said the terrorists opened fire on law enforcement personnel as soon as they arrived.
CTD officials said that three terrorists were killed in the retaliatory firing of CTD and police.
According to the CTD, three SMGs, a grenade and ammunition were recovered from the militants' possession.