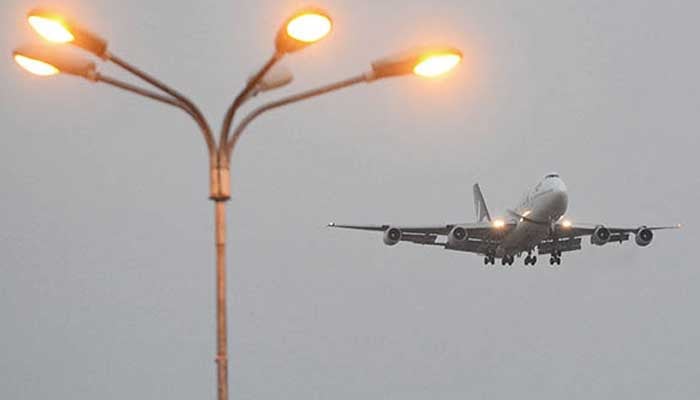 According to a CNN report, Pakistan and the United States are discussing the use of Pakistani airspace for military and intelligence operations in Afghanistan and have reached an agreement.
The report cites three sources as saying that US President Joe Biden had given details of a classified briefing with members of Congress and said that Pakistan had reached an agreement with the US government on the issue. OU has expressed a desire to sign.
In return, Islamabad seeks help in its counter-terrorism efforts and helps maintain relations with India, a source said.
However, nothing is final yet as talks between the two countries are ongoing and the terms of the agreement may change.
The United States, for the first time in two decades, does not have a military presence in Afghanistan since its troops left the country on August 31.
After two decades of conflict in Afghanistan, the US withdrawal from the country has been criticized by many countries as hasty.
One section reads, "The US military currently uses Pakistani airspace to reach Afghanistan as part of intelligence gathering efforts, but the US continues to have access to the airspace necessary to reach Afghanistan. There is no formal agreement to ensure that. " CNN report
The report said that if it was decided to expel the Americans from Afghanistan in the future, Pakistan's airspace would become even more critical for the United States.
A third source told CNN that the two discussed the airspace agreement when US officials recently visited Pakistan. However, the source said, "It is not yet clear what Pakistan wants or how much the US wants to give in return."
A Pentagon spokesman declined to comment on the closed briefing when contacted by CNN.
'Long shot' options for US military bases in Uzbekistan, Tajikistan
Sources confirmed that the Central Asian states of Tajikistan and Uzbekistan are emerging as "top options" for potential countries where the US military could operate beyond the horizon in Afghanistan.
Complications, however, could result in fierce opposition from Russian President Vladimir Putin and local politicians.
Currently, the United States operates beyond its horizons from its bases in Middle Eastern countries such as the United Arab Emirates and Qatar. US drones fly from remote bases in Afghanistan, around Iran and across Pakistani airspace.
"Long flights limit drones' time to gather intelligence in Afghanistan, and the Biden administration is looking for closer, more efficient options," the report said.
Biden on 'excessive capacity' against terrorism
US President Joe Biden has said that Washington has the capability to conduct excessive operations in Afghanistan, even though its troops will not be present in the country.
"We are developing a counterterrorism capability that will allow us to keep a close eye on direct threats to the United States in the region and take immediate and decisive action if necessary," he said. A few weeks before leaving the United States.
However, US lawmakers have questioned the claims because the Department of Defense did not say where those capabilities would be headquartered.
A Senate aide told CNN what Pentagon officials have shared about Horizon's plans.
Prime Minister Imran Khan has said that Pakistan will not give bases to US forces at all.
Back in June, Prime Minister Imran Khan was asked by US media to comment on the Central Intelligence Agency's (CIA) access to military bases.
"Will you allow the US government to allow the CIA to carry out cross-border counter-terrorism missions here in Pakistan against al-Qaeda, ISIS and the Taliban?" American journalist Jonathan Swann asked the Prime Minister.
"Of course not," replied Prime Minister Imran Khan.
"There is no way we will allow any base or any kind of operation in Afghanistan from Pakistani soil. Absolutely not," he said.