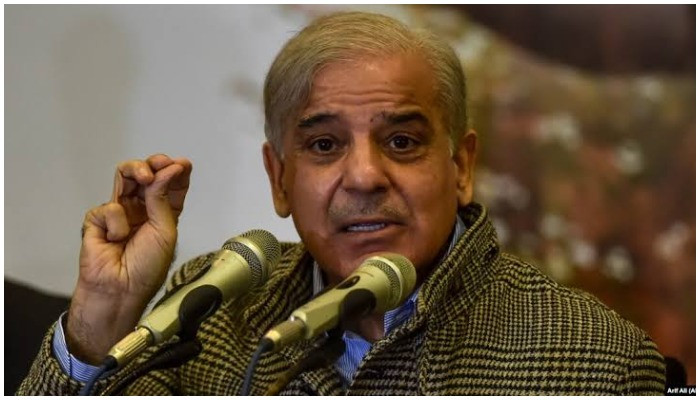 PML-N President Shahbaz Sharif on Sunday said that a serious, capable and reliable team is needed to take the country out of the quagmire that is in it.
The statement was quoted by the PML-N on its official Twitter account.
Shahbaz Sharif said that delay in removal of the present government would be a total injustice to the country and the nation.
"It has been proved that this government is unable to solve the problems of the country and the nation. Further delay. [in ousting the government] This is a serious injustice to the country and the nation, read the post.
The Leader of the Opposition in the National Assembly said that the 'whole government' needs to send packaging.
"The country is paying the price for inflation, economic collapse and unemployment, and the government has no idea that it is not only the poor but also the white-collar workers who have been crushed by it," he said. ۔ "
Shahbaz Sharif said that in order to get rid of this "oppressive government", the entire nation would have to take to the streets and take "decisive steps".
According to the statement, Shahbaz blamed the government for "endangering national security" due to "economic catastrophe" and rising inflation in the country.
He said the government would have to choose between the economy, the welfare of the people and its seat of power. "Every minute the government is in power, the country has to bear the loss of billions," he added.
"They announced that they would control inflation but raise the prices of essential commodities. Is this the government's feeling and promise?" He asked.
"Once again," Shahbaz said, he was right that the government was "deceiving both the people and the IMF (International Monetary Fund)."
The opposition leader asked the government why prices were going up if no deal was reached with the IMF and the matter did not move forward.
"Why is the government hiding the details of the IMF's terms from the public and parliament?"
He said the continuing rise in inflation and the IMF's "bank accounts of national security agencies" were a "wake-up call".
Shahbaz said that inflation was "like fueling the fire of economic catastrophe" and that the "failures" of the current government were "poison" to Pakistan's existence and its interests.
"There could be irreparable damage if we do not rid ourselves of this government," he warned.
Shahbaz said the departure of Finance Minister Shaukat Tareen from the United States before the end of talks with the IMF, a "threat to peace and order" and a ministerial holiday were a sign of the government's lack of seriousness. To rule