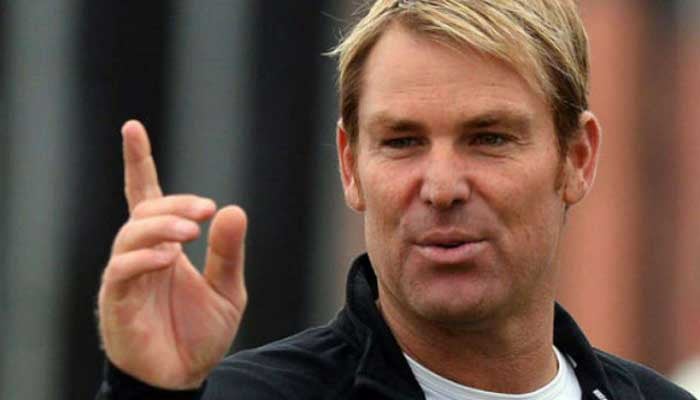 Australian league spinner Shane Warren on Monday praised Pakistani captain Babar Azam, saying he was building his reputation as one of the best batsmen in the world.
Babar Azam and Rizwan helped Pakistan beat traditional rivals India by 10 wickets on Sunday.
Shane Warren was among the millions on Pakistan's performance yesterday. In a tweet, the former spin magician praised captain Babar Azam.
He tweeted, "What Pakistan has just stated in # ICCT20WorldCup2021. Now a favorite in my opinion after this huge win against India.
"Tomorrow's innings of the Pakistani captain is proof that he is becoming one of the best batsmen in the world," Warren said.
He further said that Babar Azam continues to enhance his reputation as one of the best batsmen in the world.
This has always been the plan: Shaheen Afridi on early wickets against India.
Speaking after the match, Pakistani fast bowler Shaheen Afridi, who won the Player of the Match award, said that taking wickets early is always part of the plan.
Shaheen Shah Afridi shone in Pakistan's T20 World Cup match against traditional rivals India, where he took the first two wickets for Man In Green.
Not only that, in the first T20 World Cup match between the two teams, Afridi sent Indian captain Virat Kohli packing with 57 runs.
Afridi gave a slow bouncer and Kohli was quick to try, sending the ball into the hands of keeper Mohammad Rizwan.
The wicket took Rizwan's 101st catch in the short format of the game.
Speaking after his innings, Afridi said, "It was always a plan (to take early wickets)."
He added, "I practiced very hard on the net.