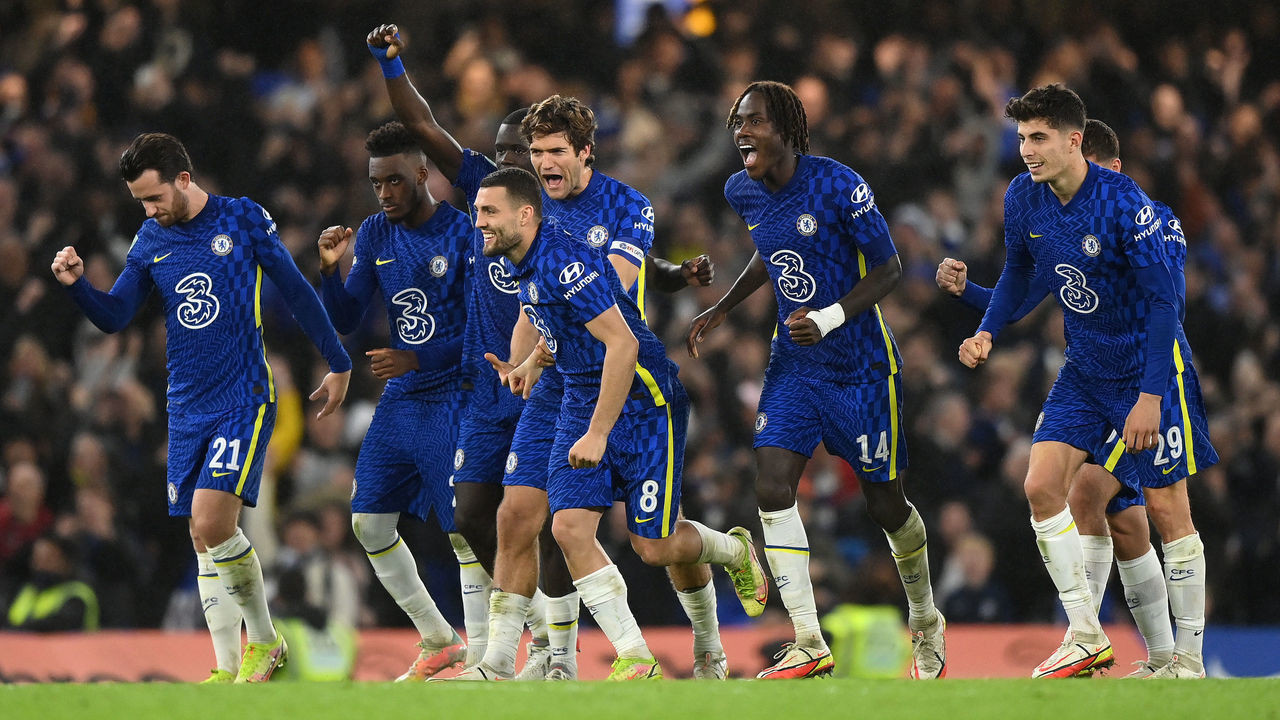 London:

Chelsea needed a penalty shootout for the second consecutive round to reach the quarter-finals of the League Cup as they beat Southampton, while the much-changed Arsenal beat Leeds 2-0 on Tuesday. Had given
Capa Arizabalaga were Chelsea's heroes as they saved late to refuse to place the Saints in the last eight as the game at Stamford Bridge ended 1-1 after 90 minutes.
Both goals came in the second half when Kai Hawartz took the lead for Chelsea before Southampton responded quickly when Cappa blocked Kyle Walker Peters' shot and Chi Adams took the ball home. I delivered
The Spanish goalkeeper saved Will Small Bone, Mohamed Saliso and Lianco to tie the game.
Cappa then turned down Theo Walcott and was attacked by Smallbone as Mason Mount's penalty was saved by Fraser Forster but Chelsea progressed.
Callum Chambers and Eddie Nikitia scored twice in the 14th half minute to give Arsenal the win in the UAE.
Mikel Arteta has named a strong side in the last two rounds for the first time in 25 seasons with the Gunners not joining European football.
But the Spaniard made nine changes to his side, which began with a 3-1 win over Austin Villa on Friday.
Leeds boss Marcelo Belsa tried to pull his side out of the fray with just four changes in a 1-1 draw with the Wolves on Saturday as England international Colin Phillips returned from injury.
The guests enjoyed the first half better, but paid a heavy price for failing to count it.
After replacing Benjamin White, Chambers came on the pitch for barely a minute when he forced the ball over the line from a corner to open the scoring.
Eddie Nikita then made a rare start to seal the tie against his former club.
England's Under-21 International threw a slack header from Liam Cooper's own goal and threw the ball over Alan Messler before getting a piece of luck as his fumble got into the net.
"We understood the game and what we had to do, we did it right," Artita said.
"They gave us some problems, they always do, but we were very clinical without creating a lot of shots and situations, we adjusted some things in half the time and we were better and stronger."
League One side Sunderland also reached the quarter-finals as they beat Queens Park Rangers 3-1 on penalties after a 0-0 draw on Loftus Road.