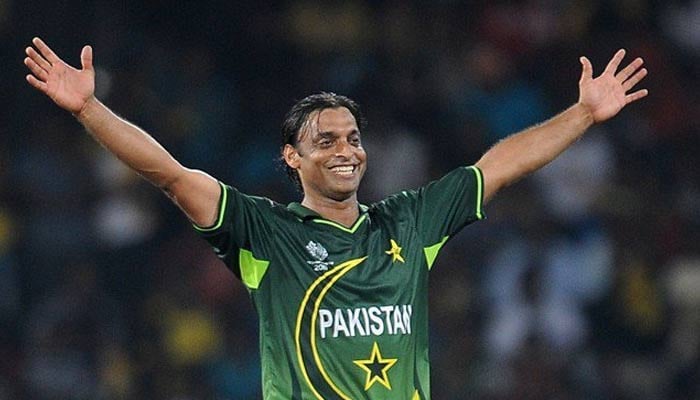 Former Pakistani fast bowler Shoaib Akhar – who is known for his blunt opinion – got into a heated argument with sports anchor Dr Noman Niaz on the PTV sports show.Play on Hai"Pakistan defeated New Zealand by five wickets on Tuesday night.
Akhtar walked out of the live show when anchor Dr Niaz asked him to "leave the show" after a discussion about Harris Rauf.
Various clips started circulating on social media, after which Akhtar released a video statement on Twitter clarifying his position on the issue, saying that he was ready to bury Hatch to avoid further embarrassment.
However, he said that he had apologized to Niaz on air, which the PTV anchor refused to give.
"Several clips are circulating on social media so I thought I should explain," he said in a video statement.
Akhtar said in his video message that "there was an unfortunate incident on PTV where Noman Niaz was being slandered and he told me to leave without any poetry or reason that I don't know that he Why did he say that?
The star cricketer said that the anchor of PTV suddenly insulted him on national television.
"During the break, I noticed that there were legends on the set, including aliens, and what the picture would look like," he added. [Niaz] That we need to get rid of it because the clips will go viral and then there will be no solution.
"He also said, 'Yes, let's get rid of it so that foreigners don't feel bad and get the wrong image.'" When the show resumed, he said it was a joke and that Niaz "I told him to apologize on air, but he didn't."
Shoaib Akhtar recalled that when he did not apologize, I thought I had enough and I should leave.
Rawalpindi Express He said he did his best to repair the damage done to the program, "I was trying to fix it, but he did not remove it and did not apologize."
They insulted a national star on national television and I felt bad because foreign stars were also sitting and what they must have thought.
"That's why I thought I should resign and leave," he said.
However, Akhtar called the incident "very bad" and said it should not have happened.
An aspect of Niaz's story

Reacting to the criticism, Niaz said, "One side of the story always attracts attention."
After the reaction on social media, Niaz wrote on Twitter, "I wonder why @ shoaib100mph has to be reminded of a star."
"They [Akhtar] The best of the best has always been, and always will be. He has enlightened the name of the country which is undeniable.
Niaz added: "One side of the story always attracts attention. [attention] Anyway, after being friends for ages, I will always wish him well.
What happened in the show?
After Pakistan's victory over PTV Sports, the controversy erupted when the guests gathered to analyze the game.
As Akhtar was going through some cricket trivia – during which he credited the Pakistan Super League's Lahore Qalandars team for discovering Shaheen Shah Afridi and Haris Rauf – Niaz, he seemed to get angry and Akhtar But returned.
"You're a little rude and I don't want to say this: but if you are smarter you can go. I am saying this on air," Niaz said briefly to Shoaib. Going to the next guest for their comments.
It was not clear what had wronged Niaz, and Shoaib himself seemed to be on the alert.
As tensions in the room escalated after the disruption, Niaz demanded a commercial break.
The show resumed later, but the atmosphere remained charged, and Akhtar, despite his best efforts, apparently struggled to get out of the way he was cut off.
He finally decided to leave the show after apologizing to other guests, including Sana Mir, Sir Viv Richards and David Gower.
"I'm so sorry friends, I'm so sorry. I'm resigning from PTV. The way I was treated on national TV, I don't think I should sit here right now, so I'm resigning. Thank you very much." "A lot," he said before opening his mic and getting up from the table.
Niaz, who was apparently not bothered by Shoaib's departure, kept reading from his script as if nothing had happened.