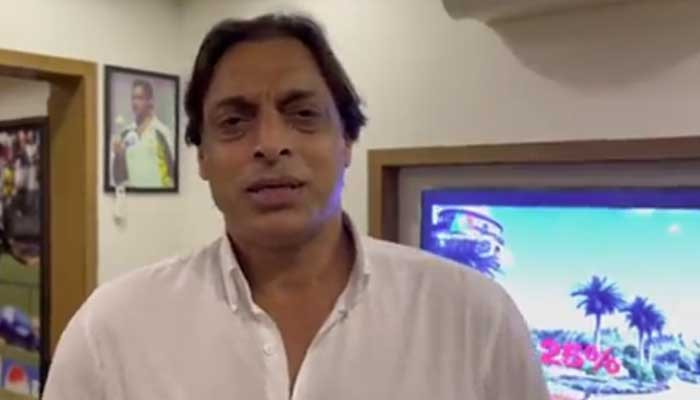 Former Pakistan fast bowler Shoaib Akhtar is not happy with the decision of Pakistan Television (PTV) to take him off air.
Shoaib said on Twitter on Thursday that the state channel's decision seemed "funny".
"Well, it's funny. I resigned in front of 220 million Pakistanis and billions around the world. Is PTV crazy or what? Who are they to take me off air?" He asked.
After an on-air altercation between the two, the state broadcaster decided to take the two figures off-air.
According to a statement issued by PTV, "Neither Akhtar nor Dr. Noman will be allowed to appear in any PTV program."
Dr Shahbaz Gul, Special Assistant to the Prime Minister for Political Liaison, also criticized the channel, reminding it that the former fast bowler had already resigned from the air.
"What happened to you? Shoaib has already resigned. How many times do you want to take him off air? Be a little careful, please," he added.
The inquiry committee said it had interviewed Niaz over the dispute, after which it sent a recommendation to remove Niaz. Meanwhile, the inquiry committee had also summoned Shoaib Akhtar to appear, but Akhtar refused, saying that the committee should review the videos instead of asking him to appear.
It may be recalled that Akhtar and Niaz had an altercation on Tuesday during PTV's sports show 'Game On Hai'.
The two were talking about Pakistan's victory over New Zealand when tensions escalated between the show's host Niaz and one of the show's many decorating panelists, Shoaib Akhtar.
As Shoaib Akhtar was going through some small things in cricket – during which he credited the Pakistan Super League's Lahore Qalandars team for finding Shaheen Shah Afridi and Haris Rauf – Niaz got angry and returned to Shoaib. ۔
"You're a little rude and I don't want to say this: but if you are smarter you can go. I am saying this on air," Niaz said briefly to Shoaib. Going to the next guest for their comments.
When the show resumed, Shoaib apologized to the guests and said that they could not move forward because of the rudeness they suffered.