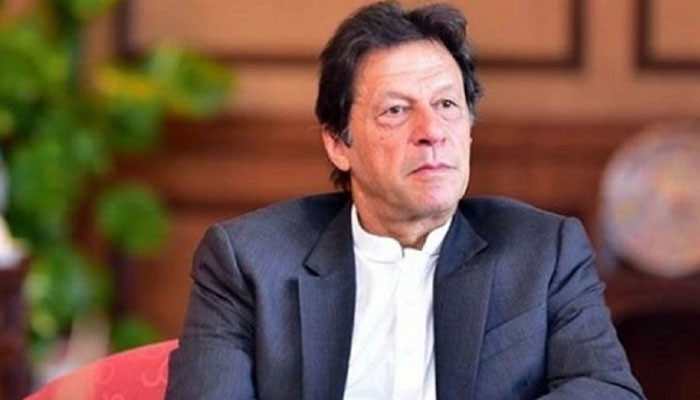 ISLAMABAD: Prime Minister Imran Khan on Saturday called on a delegation of religious scholars belonging to the Barelvi school of thought at his residence in Bani Gala to ease the current TLP crisis and reduce political tension in the country. Met Saturday afternoon.
Sources familiar with the matter said that the current political situation, protection of religious harmony and issues related to the ongoing march would be discussed during the meeting.
The prime minister will enlist the help of clerics to persuade the banned TLP to end the protests. He will also seek suggestions from scholars to reduce ongoing tensions in the county.
TLP protesters set up camp in Wazirabad
Roads in Wazirabad remained closed on Saturday and traffic remained suspended as TLP protesters, planning to march towards Islamabad, set up camp near the city for another day.
Outside Wazirabad, security forces dug trenches and set up roadblocks in an attempt to stop the crowd near a crossing above the Chenab.
All roads between Wazirabad-Sialkot and Wazirabad-Gujranwala have been sealed off by government officials to prevent the mob from advancing.
Train and internet service suspended in Gujranwala However, life in the city is returning to normal.
President Arif Ali sought the help of scholars
Earlier, President Dr. Arif Alvi had sought the help of religious scholars to reduce the tension created by the TLP protests, which has disrupted life in several cities of Punjab.
The President issued the appeal in a consultative meeting with a delegation of Ahl-e-Sunnat and Jamaat scholars from different districts of the country led by Federal Minister for Religious Affairs Noor-ul-Haq Qadri, who called on him on Monday. Presidency
The consultative meeting in the Presidency came after a meeting of the National Security Committee in Islamabad unanimously decided to protect the sovereignty of the state from all internal and external threats and not allow the banned organization to challenge its writ. ۔