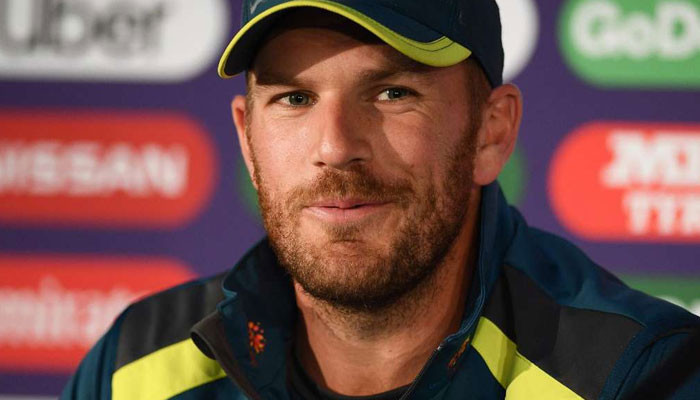 Dubai: Captain Aaron Finch has said that Australia will take two days off to "recharge their batteries" after England's brutal eight-wicket defeat at the World Twenty20 on Saturday.
Avon Morgan's England beat Australia by 125 runs in Dubai, the first of three Super 12 stage defeats.
England opener Jose Butler smashed an unbeaten 71 off 32 balls to break the Australian bowling attack and reach his target in 11.4 overs.
But Finch is positive that the team will return for their next clash against Bangladesh on Thursday as they plan to rest for two days before returning to training.
"I think we've got a few days off to refresh and recharge. The boys are training really well and they deserve a few days off," Finch said.
"It was a big change from the Sri Lankan game to date. So recharge the batteries and then train for really strong days and we'll get back to that.
"There's a lot of experience in the room. I'm not worried about carrying stuff in a different game against a completely different opposition."
Chris Vokes, who took two wickets, including David Warner, and Chris Jordan (3-17) together shook Australia and put them 51-5 on the back foot.
Finch top-scored with 44 and shared 47 for the sixth wicket with Ashton Eger, who scored 22 before the wheel was off.
League spinner Adil Rashid trapped Marcus Stones without any loss and returned the 1-19 figures in his four overs.
Finch praised his traditional rivals, saying: "They are very well rounded, they have gained a lot of ground in terms of their speed, spin, death bowling and their batting is as powerful as anything. ۔ "
"They are the dominant side. We have seen it for the last two years. We had a bad day."
Finch was reminded of Australia's similar eight-wicket defeat to England in the semi-finals of the 2019 50-over World Cup in Birmingham.
Vokes played a key role that day with a 3-20 figure in his eight overs.
Finch said of the 32-year-old Vokes, "Yes, he's a great bowler. When something special happens in the wicket, he's a beautiful bowler. "It's about 32-year-old Vox," Finch said.
"He challenged both sides of the bat tonight as he did in this game in Birmingham. Yes, we will need some better planning if we come up against him again."
England are top of Group 1 with six points, ahead of Australia and South Africa, who beat Sri Lanka in the first match of the day.