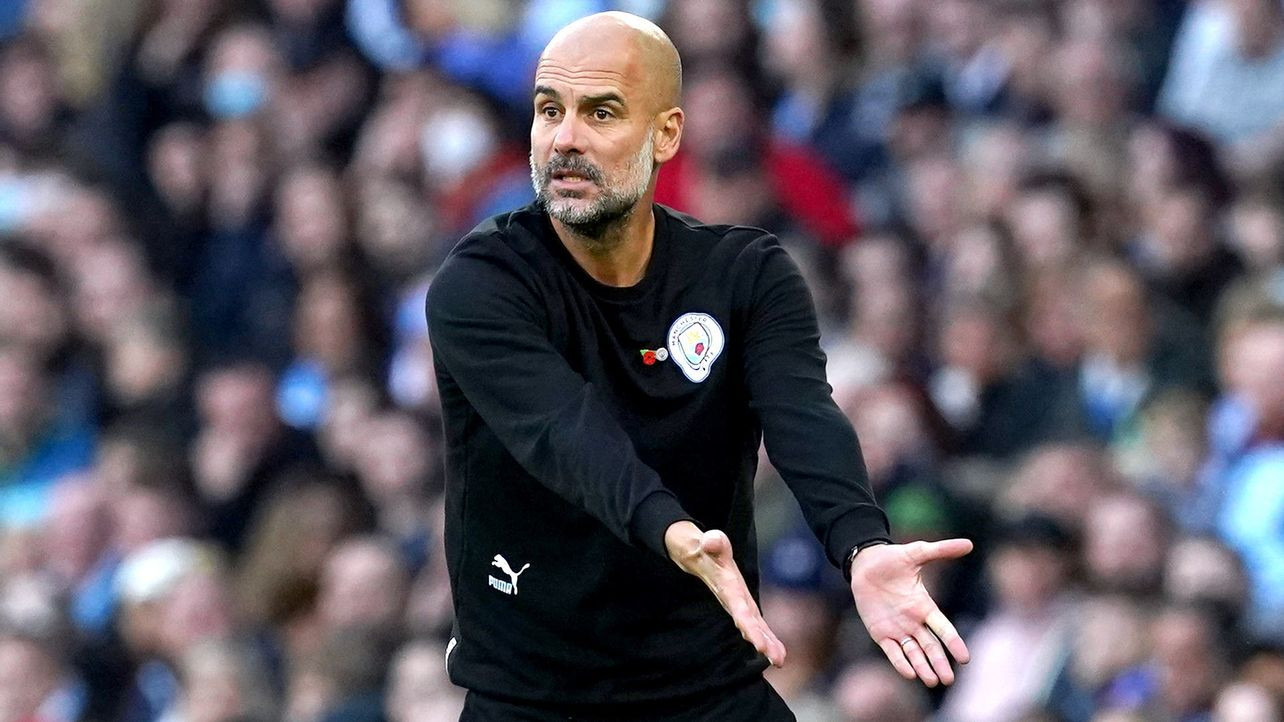 London:

Manchester City manager Pep Guardiola has questioned key decisions that led to a 2-0 defeat at Crystal Palace on Saturday but blamed the referee for the defeat in his 200th Premier League match. Refused
City were trailing 1-0 when Wolfred Zaha made an early attack when center-back Emery Laporte was sent off just before half-time to take down Palace winger, which was declared clear on goal.
"This afternoon Johnny Evans (in the game against Leicester City's Arsenal) received a yellow card with the same action. This is an interpretation by the referee," Guardiola said.
"It's a different matter to play 11 against 11 or 10 against 11 but the referee decided that. We made more than 10 with 11. We created a lot with these conditions."
City found their way into the second half but failed to break through the Palace's stubborn defense.
He came closest at the hour mark when Gabriel Jesus was turned into a pleasant sting by Phil Foden but was rejected due to a goal off side.
Guardiola added: "It was harder to send. We did well in the second half for 25 minutes. Goal again – they rejected it for no reason and in the end it was more difficult."
"I imagine the line was off-side but we didn't lose because of that. The line against Brighton said they had a goal off-side but he stood …"
Palace's Connor Gallagher added Zaha's first-half effort with a smart finish in the 88th minute to give the London club just their second win of the season.
It was City's second defeat this week after being knocked out of the League Cup against West Ham United. He is third in the league standings with 20 points – five behind leader Chelsea in 10 games.