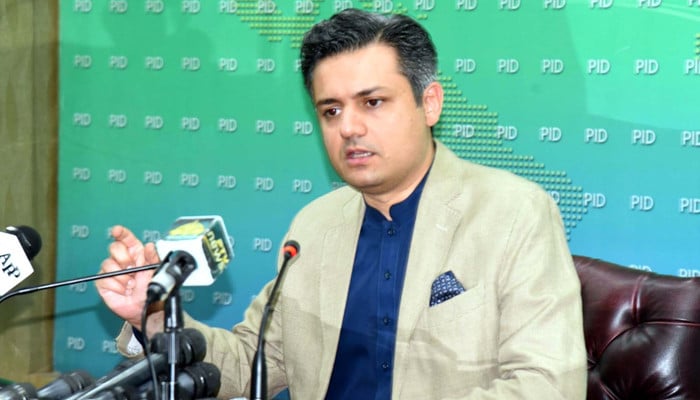 ISLAMABAD: Energy Minister Hamad Azhar on Monday said that the government was taking all possible steps to curb the growing gas crisis in Pakistan.
The government has arranged 11 LNG cargoes for the month of November, Azhar said in an exclusive interview. Geo News.
However, two LNG trading companies have unofficially informed the authorities about the non-delivery of two LNG cargoes for this month.
The Minister said that discussions were underway with the companies on this issue. Replying to a question, Azhar said that if the companies apologized for providing cargo, the country would have 9 LNG cargo.
Talking about the growing crisis of LNG, the Minister said that the whole world is facing shortage but the government is making every effort to overcome this crisis.
Two LNG companies withdrew from the agreement.
In a major setback for the country, two LNG trading companies have withdrawn their two-cargo delivery agreement with Pakistan LNG Limited (PLL) for November to boost 200 per cent of the international spot market. For large financial gains up to Rs
The two LNG trading companies had entered into an agreement with PLL, in which Italy-based ENI had promised delivery of LNG cargo on November 26-27 and Singapore's GUNVOR had promised delivery on November 19-20. Was
The move by these LNG trading companies has rocked top officials in the energy ministry, with some saying the situation could lead to a strong political backlash from the public in November against the PTI government.
PLL has signed a term agreement with both the companies to avoid buying LNG cargo at higher prices, but both the companies have backed out of the agreements and defaulted on the spot. Prices are hovering around -3 30-35 per MMBTU.
Contract
ENI is in a 15-year contract with PLL under which it is bound to deliver LNG cargo every month at .9 11.95 for Brent and GUNVOR is also in a five-year contract for .6 11.6247. Brent
Under the agreement, in case of default, PLL can fine each LNG company up to 30% of the contract value of a cargo and both companies are willing to pay a penalty as the profits in the spot market are very high. , Which makes them willing to sell. Pakistan's term cargo in the international market.
Why companies backed down.
ENI informed PLL on October 30 that it would not deliver term cargo on November 26-27. Interestingly, ENI has defaulted three times, including the latest.
It first defaulted by providing half of the term cargo in January 2021 and then it did not provide full term cargo in August and now it has withdrawn from its term cargo in November.
LNG Trading Company has reportedly told PLL that its supplier has canceled the cargo due to trade concerns and logistical issues, so it is not possible for it to deliver the cargo term in November.
Sources said that ENI has become a "habitual defaulter for financial gain" by repeatedly selling Pakistan's term cargo in the spot market where LNG prices have risen by 200%.
GUNVOR, meanwhile, defaulted for the first time. It said there was a system malfunction at the loading port, which prevented it from delivering the term LNG cargo on November 19-20.