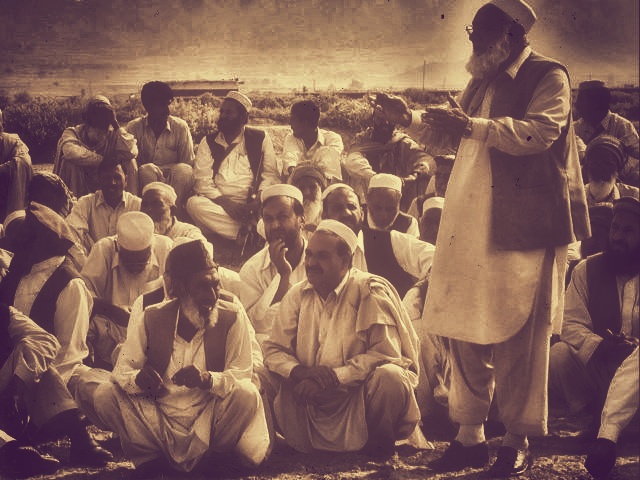 On April 23, 2004, the Sindh High Court ruled that the jirga system was illegal and illegal.
It is a sad fact that the fate of women and children in rural Sindh has long depended on jirgas. The most trivial matters are the theft of a goat or the seriousness of a land dispute. In many cases the punishment is organized rape of a girl, or sometimes a little girl is married to an older man.
Innumerable girls are treated like Mukhtara Mai by the jirga but they quietly tolerate it and accept it as their destiny. In rural Sindh, girls are considered a guarantor for compensation for a crime committed by another person.
Shamim Mumtaz, chairperson of the Sindh Child Protection Authority, facilitated an out-of-court settlement after examining the sexually abused woman and recommended that the family concerned approach the jirga. The lawsuit was filed instead of speeding up the prosecution or helping the family take the police case to court. Mumtaz argued that since the case was not moving forward, he suggested an out-of-court settlement. وڈیرہ Is the ultimate protector. This parallel court system of illegal jirgas has strengthened feudalism, and the myth that it is less time consuming and easily accessible is completely misleading.
On April 23, 2004, the Sindh High Court ruled that the jirga system was illegal, unconstitutional and unconstitutional. It was stated that the jirgas have no authority to rule on criminal matters and their intervention means a violation of the judicial system. However, the jirga system was kept alive by the feudal lords, politicians and the police and now the chairperson of the Sindh Child Protection Authority seems to have tried her best not to report and record crimes.
The laws have been passed, yet the victims have not received any relief and once the press conferences are over and the cameras are turned off, the matter becomes yesterday's news. There is no action plan since the law was first passed and not a single child protection unit has been set up at the district level. The provincial government has also failed to deploy child protection officers to pursue child protection cases.
Now is the time for the Sindh Chief Minister to take notice of the illegal judicial system and ensure that the chairperson takes the law into his own hands and ensures a crime reporting system. Police reform is urgently needed so that crime reporting is not painful for victims. The lower judiciary needs to be reformed, the Sindh Child Protection Authority needs to be trained, and steps need to be taken to restore public confidence in the existing judicial system. The government should enact, amend and enforce constitutional provisions and penal laws to end the illegal practice of jirgas. It is not only the need to make laws but also a strong and lasting commitment on the part of the Sindh government to eradicate this evil system that deprives the underprivileged of justice.